THE PERSONAL TRAINER CONNECTION!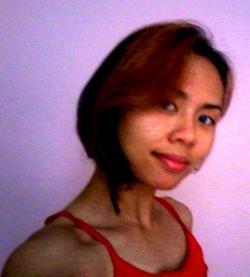 Specialties
Strength Building
Weight Loss
Aerobics
Body Sculpting
Core/Flexibility
Personal Trainer Overview
Fort Lauderdale's Top Mobile Personal Training Mindbodydrive by Elizabeth Gorospe serves RESULTS-oriented fitness regimes designed to boost your metabolism, burn fat and build strength. Be an Optimized YOU and perform your BEST with any physical demands needed at work, energy to play with your children, quickness in your sport or just have confidence to accomplish any task in daily life. Specializing in Natural Nutrition, Cardio, Strength Training and Stretching protocols for attaining a body that looks AS good as it PERFORMS! Be Fit AND Healthy-- who says you can only have either Or? With Mindbodydrive well-balanced routines you can have Best of BOTH worlds and make Fitness an integral part of your life in the long-run. Mindbodydrive Mobile Personal Training brings the fitness tools and gym to YOU, covering areas: Davie, Fort Lauderdale, Pompano Beach, Coral Springs and Boca Raton.
Training Philosophy
Intention is not enough, One must DO.
Education
Over 8 years of training experience with emphasis on Weight Training, Fat Loss, Lean Muscle Development and Core/Flexibility to attain a body that performs as good as it looks!
Bio
Elizabeth Gorospe started her fitness journey at the age of 22 with an attempt to lose the extra 37 pounds she carried around. To combat body image issues along with eating stress at the time, she tried several fitness programs she would find online, buy one infomercial fitness equipment to the next that would all be used as clothes hanger at the garage, and diets that would stir her off track after only a couple of weeks. Still unable to see results, she finally made the Decision to seek Professional advice from others who have been on her path, studied persistently and got her personal training certification by AFPA. Ultimately after years of trial and error, she finally realized the perfect Fat-Burnin' Formula that she would soon teach to others in order to gain lean muscles and lose fat in an even more expedited manner than she did! Now at 30 years old, looking and feeling better than EVER, she serves clients PASSIONATELY all through Dade and Broward County, privileged to help them improve their lives in every way! Take Care of Your Body, it's the Only Place Your Mind and Heart Lives in.