THE PERSONAL TRAINER CONNECTION!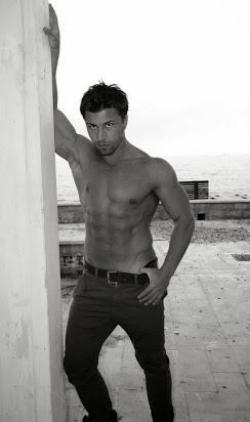 Your best personal trainer in Miami | ElioAntonini.com
elio antonini -
7864185591
Miami Beach, Florida 33140
Trains both men and women.
contact trainer
Specialties
Strength Building
Body Building
Weight Loss
Rehabilitation
Aerobics
Kick Boxing
Body Sculpting
military training
Personal Trainer Overview
No more words...just facts!
Training Philosophy
"A life without challenge and risk is not worth living."
Education
- 3° LEVEL BLACK BELT KICKBOXING - BLACK BELT YOSEIKAN BUDO - ITALIAN ARMY FORCE TRAINING - PRO MEN'S PHYSIQUE FITNESS ATHELETE
Bio
Elio Antonini was born and raised in Trani, Italy. Since a young age he always been passionate about sports, martial arts and above all, a need for speed. His fearlessness cost him a high price at the age of eighteen (18) where severe motorcycle accident left him bedridden for quite some time; nine (9) months in a coma to be exact. By luck he was given a second chance at life, but medical professionals said he'd never be capable of living an active life again. After some time in rehabilitation therapy he knew he could not submit to others' disposition of his destiny. He abandoned the medical rehabilitation program and made the bold decision to take matters into his own hands. His dauntless determination took him all the way to participating in physique and fitness model competitions. His accomplishments made him aspire for even more, which brought him to my seond biggest challenge, which was moving to the USA and following his dreams. Staying devoted to his philosophy for life: "A life without challenge and risk is not worth living." Today, Elio resides in Miami Beach, FL and dedicate his life to motivating others to overcome their insecurities and fears by helping them transform their bodies, led by the power of the mind.