THE PERSONAL TRAINER CONNECTION!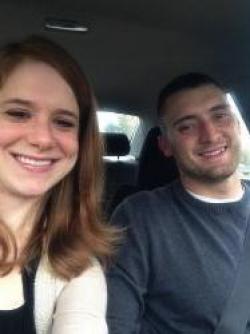 Specialties
Strength Building
Body Building
Weight Loss
Fitness Nutrition, Cardiovascula
Certifications
ISSA: Certified Fitness Trainer ISSA: Specialist in Fitness Nutrition
Personal Trainer Overview
I believe weight training and cardiovascular training are important. However, everyone must be able to handle there own body weight and that is where calisthenics must come into play. I believe in full body workouts to maximize time and fitness.
Training Philosophy
I believe that exercise and a healthy diet helps one live a much happier life as well as a longer one too!
Education
U.S. Army Physical Fitness ISSA certifications in personal training and fitness nutrition
Bio
My name is Dustin. I have acquired my certifications as a personal fitness trainer and specialist in fitness nutrition which seems to be what I was destined to do. I've spent most of my life seeking ways to optimize my own fitness. I was self-motivated at a young age to go to the gym, lift weights, run, and pretty much do anything I could to break beyond the boundaries of my own physical limitations and attain new levels of fitness.