THE PERSONAL TRAINER CONNECTION!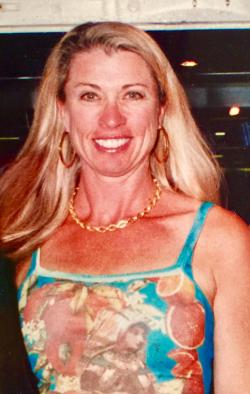 Specialties
Strength Building
Weight Loss
Rehabilitation
Pilates
Functional Training, TRX, Kettle
Certifications
ACSM
CSCS
FMS
Pilates
Instructor for the Red cross
Personal Trainer Overview
We start with 5-10 minutes of mobility exercises, followed by 10-15 minutes of Core work. Then we follow with Resistance type training for 20-45 minutes. This could include a combination of : TRX, BOSU, Kettlebells, Dumbbells, Slides, Stability ball, Barbell and Bodyweight exercises. Your program is based on many factors; previous injuries, goals and needs, time frame and assessment testing.
Training Philosophy
I have been personal training for over 20 years. My passion is health, fitness and wellness. Because of this passion I have sought out continued knowledge of this field. I have my Masters degree in Exercise Physiology and PhD. in Holistic Nutrition. I attend continuing education every year to stay current and constantly research new information about the fitness industry.
Education
PhD. Holistic nutrition MS Exercise physiology BS Ergonomics TRX, Kettlebells, and Functional training Post-Rehab Specialist
Bio
see website or facebook for details.