THE PERSONAL TRAINER CONNECTION!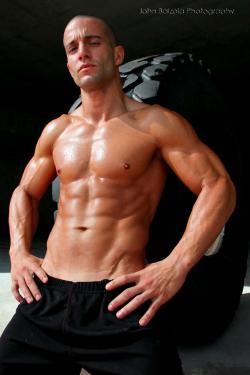 Specialties
Strength Building
Weight Loss
Body Sculpting
Certifications
IFA Certified
Silver & Fit Certified
TRX certified
and am insured
Personal Trainer Overview
I have a great relationship with all of my clients and together we fight to reach there goal. We work hard and get great results.
Training Philosophy
My goal is to get each one of my clients to there desired fitness goal as quick as possible, and in a healthy way. Every client is different so each program will be tailored to there specific goals, but I generally try to keep there heart rate up and the pace high. I have clients do various supersets and circuits.
Education
Have attended workshops for training specific to women, seniors. TRX certified, IFA certified, and have a grappling background
Bio
I have over 8 years of experience and have worked at numerous clubs: Body 2000, Livingwell Lady, Gold's Gym in Coral Gables, and was the Manager of two clubs for Fitsource personal training. I am experienced in Bootcamps, Kettelbells, Functional training, Plyometrics, Resistance training, Power lifting, Calisthenics, stretching, Diet, and have worked with MMA fighters.