THE PERSONAL TRAINER CONNECTION!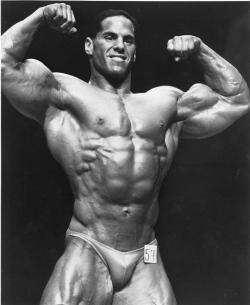 PERSONAL TRAINING BY MR. OHIO, DAVE LIBERMAN
Dave Liberman -
440-942-5634
Mentor, Ohio 44060
Trains both men and women.
contact trainer
Specialties
Strength Building
Body Building
Weight Loss
Body Sculpting
fitness, figure, bikini, physiqu
Certifications
AAU certificate in weight training and aerobics
Personal Trainer Overview
I am a former NPC national competitive bodybuilder who also co-promotes two of the largest NPC drug tested bodybuilding, figure, bikini and physique contests in the United States: Spring, NPC NATURAL OHIO, Fall, NPC NATURAL NORTHERN USA. I train competitors as well as many non-competitors of all ages. the majroty of my clientel are people simply wanting to lose weight and add some muscle shape to their physiques and improve their overall general health.
Training Philosophy
I believe in complete honesty in regards to exactly what kind of physical condition my clients are in and what exactly it will take to help them reach their fitness goals. Each individual is unique and therefore I always create a training program that is specifically tailored to fit their individual needs and reach their desired condition.
Education
Liberal Arts Degree, 1st place and overall bodybuilding champion in the following competitions: MR. OHIO COLLEGIATE MR. AMERICA MR. WASHINGTON DC MR NORTHERN USA MR. NORTH EAST USA MR. MIDWESTERN AMERICA 4th place TEENAGE MR. AMERICA MR. TEENAGE OHIO
Bio
I have been a personal trainer for clients with many different fitness goals. I work with everyone from homemakers to businessmen. I have worked with clients that have lost as much as 100+ lbs to top national bodybuilding and figure & bikini competitors. Whatever your fitness goals, hire me and I'll make them a reality!