THE PERSONAL TRAINER CONNECTION!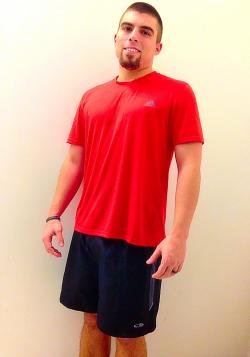 Fun and effective personal, group, or couple training.
Dakota Young -
(941) 961-5307
Sarasota, Florida 34231
Trains both men and women.
contact trainer
Specialties
Strength Building
Body Building
Weight Loss
Kick Boxing
Body Sculpting
MMA
Personal Trainer Overview
You should be ready to expect a dedicated trainer who wants to see you meet your fitness goals. I'm here to find out your motivation, what drives you to workout, and find out how we can get there together. The workout part is essential but I want you to enjoy yourself in the process. Remember I'm a personal trainer not a drill sergeant. Whether your wanting to drop weight, maintain weight, gain muscle mass, tone up or just have a healthy hobby, I am here to help.
Training Philosophy
I'm here to be a friend and a trainer. I care about your goals and will help you achieve them. Please call me or email me for my services. We will get you the body and health you deserve and have fun in the process.
Education
Bio
I trained under Maurice Travis the first american Muay Thai champion and former UFC fighter Nissen Osterneck for a couple of years so I like to incorporate basic boxing drills in my workouts. (or more advanced depending on customer wants.) I've competed or participated in Soccer, Football, Muay Thai, Jiu Jitsu, wrestling, and boxing. So we can incorporate any sports specific exercises into your routine to mix things up or make things fun.