THE PERSONAL TRAINER CONNECTION!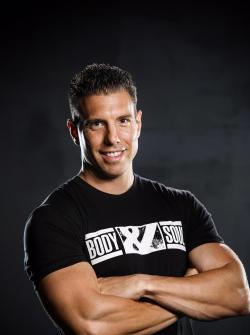 Specialties
Strength Building
Body Building
Weight Loss
Pilates
Body Sculpting
personal trainer
Certifications
1.) Certified Master Fitness Trainer and Sports Nutrition Specialist. 2.) Business Management. 3.) Emergency Medical Technician Miami
Florida. 4.) Sports Performance Coaching · Colorado Springs
Colorado. 5.) Business and Finance · Economics · Miami
Florida. 6.) Certified personal trainer 7.) Sports performance coach 8.) Advanced sports performance coach 9.) Creator of FuntionalBase™ Training Methods
Personal Trainer Overview
I am a certified personal trainer. I am also a United States WeightLifting advanced sports performance coach. CPR and AED certified. I take education seriously and invest in myself every year in order to spread the knowledge to my clients. I have been doing this work for over 20 years and have seen all types of people all in which I can happily say have reached their goals.
Training Philosophy
Talk to the trainer and sure they understand you completely and what you want to accomplish.
Education
1.) Bachelor's degree business. 2.) Business and Finance Economics. 3.) Sports Performance Coaching. 4.) Colorado Springs.
Bio
Omar F. Cordero CPT® is an Elite Master Trainer located at Body and Soul Miami in Coral Gables Florida. He is a Licensed Certified Personal Trainer with over 18 years experience attending many VIP and high profile clients throughout South Florida. Omar is the creator of ThePumpMethod™ and the Pump24™ training series that helps kick start the metabolism for sustained weight loss. He is also recognized as an Advanced Sports Performance Coach with USA Weightlifting overseen by the United States Olympic Committee. He is also a practicing Emergency Medical Technician and CPR certified with the American Heart Association. As a Fitness Specialist and Metabolic Conditioning Expert he has been featured in numerous media outlets and Spanish television networks. He also speaks and conducts seminars educating the public on health and wellness. In practice he focuses on weight reduction, body toning and sports performance training and strategically specializes in exercise rehab methods to reduce pain and prevent injuries. Medical departments in the sports world now consist of a team of multidisciplined physicians, athletic trainers, physical therapists, strength coaches, massage therapists, and other health care professionals. As a practicing Master Trainer he brings a team of experts and resourceful professionals that work together with him offering a holistic approach to his clients.