THE PERSONAL TRAINER CONNECTION!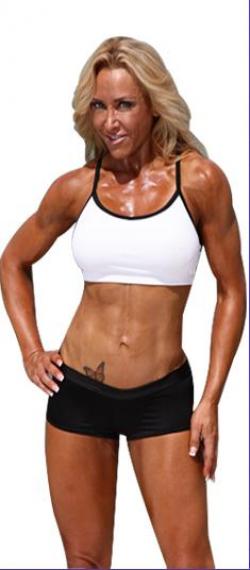 Inspiration and Motivation!
Colleen Clark -
Hollywood, Florida 33020
Trains both men and women.
contact trainer
Specialties
Strength Building
Body Building
Weight Loss
Yoga
Aerobics
Body Sculpting
Training Locations
home
work
gym
studio
outdoor
Certifications
NFPT - Master Trainer
TRX Certified
Endurance Specialist
Nutritional Consultant
Resistance Training Specialist
Personal Trainer Overview
Colleen Clark provides personal training, buddy/semi-private training, and rocking small-group boot-camps for men, women, children and seniors. You will love training with PUSH and you will achieve the results you work for. I'm so confident in this statement that I GUARANTEE results. Come see for yourself what I can do for you!
Training Philosophy
My path is to educate and inspire my clients to healthy and productive lifestyles, through customized training programs that get results. I work with everyone from beginning overweight couch potatoes to athletes looking to fine-tune their physiques. I will work with you to lose weight, improve muscle tone and strength, improve your flexibility, increase your cardiovascular capacity, and help get you in the best shape of your life!
Education
NCAA, NFPT, IDEA, TRX , ​VIPR, FMS Screening, Bosu, Balance and Stability, Kettlebell, Power Plate, Partner Assisted Stretching, Reiki II, Breath Work, Meditation, Fit Yoga, Lifestyle Fitness Coach, NFPT Master Trainer, Endurance Specialist, Sports Nutrition, Competition Prep, Group Fitness
Bio
I have been in the fitness industry for over 20 years in once capacity or other: as an athlete, competitor, model, trainer, speaker and to this day I am still a student of fitness and nutrition. There is always something new to learn and I have made it my mission to stay informed. My passion is fitness! I love to inspire others and help them not only look better on the outside – but also feel better inside. I do believe a fit body is a fit mind. Having a positive self image transcends the physical – it is empowering all around and will touch every aspect of your life.