THE PERSONAL TRAINER CONNECTION!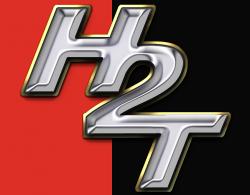 Specialties
Strength Building
Body Building
Weight Loss
Rehabilitation
Body Sculpting
Functional Strength Training
Certifications
ISSA Certified Personal Trainer
CPR/AED Certified
Personal Trainer Overview
Head-2-Tone can utilize your own body weight to give you a full body, fully functional, fat incinerating work out. Head-2-Tone is available for all fitness levels. So, where you are and elite athlete, or a sedentary couch potato, Head-2-Tone can give you the proper knowledge and skills to attain whatever your fitness goals may be.
Training Philosophy
Be fit. Thats it! You don't have to be a big muscle bound beast to be in great shape. Give me any of the top professional athletes and within 5 minutes of using their own weight i can have them break a sweat as if they just finished up at training camp. There is nothing wrong with wanting to be big, but don't you think you should get better at moving around your own body weight before you try lifting heavy weight. Functional strength training is my philosophy. I don't disagree with body building, but for the vast majority of the worlds population, functional strength training will reap huge over all health benefits compared to body building.
Education
I am an ISSA certified personal trainer. I am new to the fitness industry, but i have a passion for improving other peoples health and well being like no other. I experience true joy every time i see improvement in my clients. It is so nice to have found a career than i love and am able to better peoples lives at the same time. I spend countless hours at the gym as well as in the books, making sure to keep my mind and body in tune to help others achieve their fitness and health goals.
Bio
Im 23 years old. I have been hitting the gym hard since the age of 21. Before I committed to a live of health and physical fitness, I was an avid alcohol/drug enthusiast. I was living the exact opposite life that i am now. I am a living testament that anyone can change their over all health and well being.