THE PERSONAL TRAINER CONNECTION!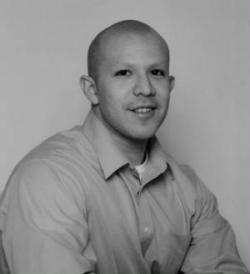 Clay H Trevino
Clay H Trevino -
4178185879
Springfield, Missouri 65802
Trains both men and women.
contact trainer
Specialties
Strength Building
Body Building
Weight Loss
Rehabilitation
Body Sculpting
Certifications
Degreed Exercise Specialist NSCA-CPT*
Personal Trainer Overview
Mission My mission is to provide you with guaranteed results, as well as the best personalized service and training routines. I want to help more people, men, women, and children alike to make fitness and healthy diet part of their lifestyle, not only to improve self-esteem, endurance, appearance or other outward factors, but their overall health in order to live longer, happier, healthier lives.
Training Philosophy
Education
Bryan College, Springfield, MO Associates Occupational Studies- Degree- Exercise Specialist/Personal Trainer 2007 Professional Fitness Institute Boot Camp Personal Trainer National Strength and Conditioning Association University of Arkansas, Fayetteville, AR Business & Computer I Information 2002 NWACC, Business & Industry Dept., Rogers, AR Basic Computer Education Certification, 1999
Bio
Clay has always had an interest in sports and health and wellness, and had become more seroius about the industry after his time in the Navy Reserve. With dreams of one day working for himself as an independent contractor or gym/business owner, Clay obtained Business and Computer I Certification from University of Arkansas. As time passed, he obtained NSCA-CPT Certification and graduated from Professional Fitness Institute in Las Vegas where he had the privellege to learn from the best including Tommy Boyer-Kendrick who has coached some of the greatest athletes in the world, and Mr.Olympia Jay Cutler. Finally in 2007 Clay obtained a degree as an Exercise Specialist, and has been working as a private personal trainer/part-time business owner since then. Today, as a Degreed Exercise Specialist & trainer, Clay specializes and holds vast traditional and non-traditional knowledge in custom training routines, weight loss programs, supplementation/nutrition counseling & bodybuilding. Clay is actively a part of the worlds largest natural bodybuilding and fitness organization the International Natural Bodybuilding Association (INBA) promoting and hosting Muscle Madness USA & Fitness Championships every year. Clay is also continuing education in order to stay at speed with the new findings and changes in the industry. With his knowledge Clay likes to challenge and encourage his clients to eliminate weaknesses and overcome their physical and mental boundaries by using functional exercise & sound nutritional planning. As your trainer, he will take your health and wellness personally, giving you personal attention and will work alongside you to help achieve ALL of your fitness goals. With your determination and his dedication, you can make all your fitness goals a reality