THE PERSONAL TRAINER CONNECTION!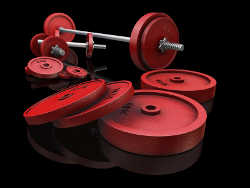 Experience/Advanced Personal Training Health Coach
Christopher Hill -
3193314006
Naples, Florida 34105
Trains both men and women.
contact trainer
Specialties
Strength Building
Body Building
Weight Loss
Rehabilitation
Body Sculpting
Corrective Mobility/Movement
Training Locations
home
work
gym
studio
United States
Certifications
•American College of Sports Medicine Certified Personal Trainer •National Strength and Conditioning Association Certified Personal Trainer •American Council on Exercise Certified Advance Health and Fitness Specialist •American Council on Exercise Certified Health Coach •American Council on Exercise Certified Orthopedic Exercise Specialist •National Postural Institute Certificate in Functional Nutrition •National Academy of Sports Medicine Certified Corrective Exercise Specialist •National Academy of Sports Medicine Certified Performance Enhancement Specialist
Personal Trainer Overview
Visit my website at: www.hifiwellnessinc.com Greetings! I am coach Chris! I can throw you degrees and almost a dozen qualifications that I hold in Training & Nutrition...It's just paper!! If you've had a bad experience(s) in the past with trainers, don't be discouraged and shoot me an email. I am a very non-judgmental guy and I take my Training very seriously. I also like to keep my clients very happy and motivated. It's all about you! But, we work as a team. I will guarantee you the results you want. You've got the best trainer in Naples!
Training Philosophy
I am yet another Elite Exercise/Nutrition Specialist, "Like everyone else, right?!" :D. My approach to wellness utilizes preventative medicine as a foundation for building upon and achieving realistic results through a hybrid training program that is uniquely designed for an individual based on achieving set goals. I stress mobility being a major fundamental for injury prevention. I could write for another 3 hours on what I know and do to help people achieve awesome results...but I'd rather keep it simple. The best way to communicate with me is by email or phone! Call me, and we can talk about you!! Eventually, you know what I'm all about!
Education
B.S. Biological Sciences Los Angeles College of Chiropractic DC Program San Diego's Prestegious IPSB Certified Sports Massage Therapist Program
Bio
Ask and I shall tell! I've lived, worked, and studied in places around the world including The USA, New Zealand, England, and Mexico. I have crazy stories, referrals, whatever you want! I embrace a very positive attitude, with a very easy to get along personality. I am serious and professional when needed, and goofy otherwise...why? Because it's fun. You're experience with me will be unforgettable...most of all, what you will accomplish for yourself with my guidance.