THE PERSONAL TRAINER CONNECTION!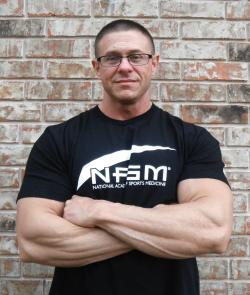 Specialties
Strength Building
Body Building
Weight Loss
Rehabilitation
Body Sculpting
Powerlifting
Certifications
National Academy of Sports Medicine (NASM) Personal Trainer
National Academy of Strength and Power (NASP) for powerlifting.
Personal Trainer Overview
When training with me you can expect to get a tailored program created just for you. Not all workout programs should be created the same, we're all different with different needs so let me show you a safe and effective way to train. Not only can you have fun training but learn what works for you. I guarantee you will love it and you will learn more than you ever thought you could.
Training Philosophy
I love helping people achieve their goals. I teach clients proper technique and skills on all exercises, therefore minimizing the risk of injuries. My goal is improving my clients' quality of life through education, motivation and designing personalized fitness programs. I stress the long-term health benefits of improving one's strength, flexibility and cardiovascular fitness which leads to better appearance, positive outlook on life and enhanced self-esteem.
Education
Nutrition for Peak Performance, Powerlifting Coach through National Academy of Strength and Power (NASP)
Bio
​I have been training for fifteen years in bodybuilding, powerlifting and overall power and strength. After many years of trial and error not to mention injuries I wanted to figure out a better way to train, I was sick of making progress just to have a setback with injuries. So I became obsessed with learning biomechanics, kinesiology, human anatomy and proper stretching to name a few. I wanted to learn why my body does what it does. Now I have a greater understanding of how the body works, which led me to where I am today. I walk into the gym and see people doing the same bad form and technique I used to do and I understand why but it drives me crazy. I want to help people, to ensure they have a long healthy life in the gym without injuries. So I went back to school, I am certified through National Academy of Sports Medicine (NASM) as a Personal Trainer. I am also certified through National Academy of Strength and Power (NASP) for powerlifting coach. I am also certified in Nutrition for Peak Performance and continuing to go to school for Corrective Exercise and many other certifications. If you're willing to put the time and effort into maximizing your fitness results I can guide you along the way. Whether it's online training with diet counseling or in person I will write a personalized program for you and only you.