THE PERSONAL TRAINER CONNECTION!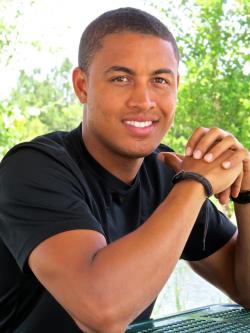 Let's Get Started!
Chris ONeal -
(904) 735-8100
Jacksonville, Florida 32216
Trains both men and women.
contact trainer
Specialties
Strength Building
Weight Loss
Rehabilitation
Body Sculpting
Training Locations
home
work
studio
outdoor
United States
Certifications
I am certified through NASM (National Academy of Sports Medicine). I have specializations in the following: *Fitness Nutrition *Corrective Exercise *Senior Fitness *Group Fitness
Personal Trainer Overview
It is not about "quick" results or fastest to the finish line, it is about changing your LIFESTYLE. Fitness is not about how fast you can lose a certain amount of weight or inches it is about becoming in tune with your body and learning what works for it and what does not work for it. This includes proper training and nutrition.
Training Philosophy
My philosophy is simple, get moving and move correctly! While it is important to exercise, exercising the wrong way or not training enough in different planes of motion can lead to faulty movement patterns and essentially increase your risk of injury. When you're injured you can't exercise, when you can't exercise you can't live to your full potential. Nutrition is key and it is the most important element of living a healthy lifestyle. I believe in flexible eating habits that does not restrict an individual to one way of eating. There is no single best way of living healthy, you need to learn what fits your needs. I will be there to guide you on your journey to a better and healthier you.
Education
I earned my B.A in business management from the University of North Florida. My extensive background in fitness and health started with playing football on a collegiate and professional level. I enhanced my knowledge through various certificates (Corrective Exercise, Fitness Nutrition, Senior Fitness and Group Fitness). I make it my daily priority to stay on top of the newest and innovative health and fitness trends. Additionally, I am a certified public speaker and the current Vice President of Public Relations of the Jacksonville Beach Area Toastmasters.
Bio
I grew up playing sports all of my life. My determination lead me to playing football on a collegiate and professional level. Unfortunately, destiny had a different life path in mind for me. After the third knee surgery, I had to give up on my dream to play football. I returned to Jacksonville, FL to finish my studies and was offered an internship at a Fortune 500 company. After graduation, the internship led to a management position that I held for two years. During that time, my priorities shifted and I stopped exercising, ate poorly, and was full of excuses. I was constantly tired and unsatisfied with my situation. After two years, I decided that this not the lifestyle I want to pursue. I started prioritizing my health and focused on regular exercise and proper nutrition. I re-discovered my love for fitness and health. My new lifestyle helped me realize that I wanted to help others become a stronger version of themselves. I decided to make a plan to study to become a personal trainer. The more I learned about personal training, the healthier I became. I transformed my mind, body and spirit and I am now in the best shape I have ever been. After earning my certification, I landed a job at a well-known gym where I helped individuals of all ages. Now, I work at my own gym, and I could not be a happier with the life I am living. I enjoy working with all of my clients. Every journey I embark on with each client also helps me become a stronger version of myself and this that adds to the burning passion I have for fitness everyday!