THE PERSONAL TRAINER CONNECTION!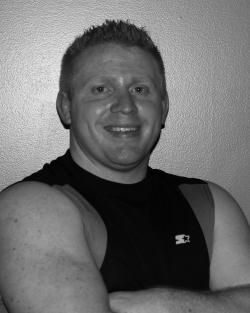 In-Home Personal Training-professional service and results.
Brian Ritchie -
440 415 5293
Fredericksburg, Virginia 22407
Trains both men and women.
contact trainer
Specialties
Strength Building
Body Building
Weight Loss
Body Sculpting
Certifications
International Sports science association Certification CPR Certification Pupil Activity Certification
Personal Trainer Overview
Iron Anatomy Personal Training is a personal training company that will go above and beyond for client satisfaction. If you are looking for reliable, honest service choose Iron Anatomy for great results.
Training Philosophy
My training philosophy is that one size shoe does not fit all. All of my client go through an assessment that helps me create the fitness program that is right for you. Adjustment are constantly made to ensure that you get the results that you are wanting.
Education
Masters of Secondary Education Weight lifting techniques Training for weight loss Fitness evaluation and training sports training for football wrestling and Track Class circuit Training
Bio
I began helping people get fit 6 years ago after I challenged my own limitations in a bodybuilding competition in Cleveland, Ohio. I learned that there is a healthy balance between over training and training for a healthy life style. Allow me the opportunity to show you how to get the best results possible! Why I love what I do: I am very excited to go to each and every session because I know that the services that I provide to my clients make an incredible impact in their daily lives. I have the opportunity to help my clients build confidence, healthy habits and a new start to life. It is amazing to see the impact that proper exercise and nutritional advice can have for my clients. I thank you all for your patronage and wish all who read this the very best of health!