THE PERSONAL TRAINER CONNECTION!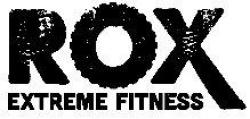 Specialties
Strength Building
Body Building
Weight Loss
Kick Boxing
Body Sculpting
Fuctional Training
Certifications
Functional Fitness Trainer Personal Trainer Sports Specific Trainer Performance Enhancement Specialist Kick Boxing Coach Kettle Bell Instructor Corrective Exercise Specialist
Personal Trainer Overview
We take great pride in being the most exclusive and unique training program in the area, and we offer a wide variety of training options, all of which can be scaled and tailored to anyone's ability. All of our programs and training options are supported with customized diet
Training Philosophy
We have an out of the box approach to fitness. It has taken years to perfect and we strive for continuous improvement. Our name pretty much sums it up: Rox – the quality of being very good or skilled Extreme - exceeding the ordinary, usual or expected.
Education
Washburn University, Topeka Kansas National Academy of Sports Medicine National Association for Health & Fitness
Bio
Brian is a master motivator whose passion for coaching and ability to bring out the best in people is obvious from the first time you meet him. Brian combines his enthusiasm for fitness and coaching with 12 years of experience and a comprehensive knowledge of 100s of fitness theories and training principles and practices. He is a high energy coach that keeps you focused and who prides himself on his unique style of coaching and fitness design and his success in helping a wide range of cleints to achieve their fitness goals. On more than one occasion it has been said that he has mad skills as coach and trainer. He believes he can best help his clients when he challenges himself to exceed their expectations. Being a coach/trainer is more than a certification and way to pay the bills, it embodies him and pushes him to excel so that he can help others excel.