THE PERSONAL TRAINER CONNECTION!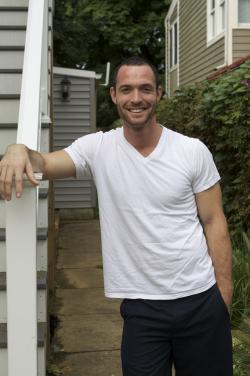 Voted #1 Trainer for Weight Loss,Toning and Strength.5 years experience
Brian Crider -
4103206064
Annapolis, Maryland 21401
Trains both men and women.
contact trainer
Specialties
Strength Building
Body Building
Weight Loss
Pilates
Aerobics
Body Sculpting
Toning
Certifications
AAAI/Isma
Cpr/Aed In progress ACE
Personal Trainer Overview
When implementing plyometrics and other form of calisthenics and with the proper nutrition I know a client can achieve a body that they never dream possible.I am a fun motivating trainer that gets very involved in a clients goals and when a client gives me goals i do not like to fail.
Training Philosophy
My One-on-One Personal Training program will provide you with the motivation and direction you need to achieve your fitness goals!! Whether you are just getting started and would really appreciate some personalized help beginning on your road to success, or you have been working out for years yet still not achieving your desired results, Personal Training is the way to go. Getting started at a club if you are new to working out can be a little intimidating at first. There are many people who feel uncomfortable and self-conscious when they don't know how to use the equipment or what type of workout is for their body. That is why getting a personal trainer can be the best thing you ever do when you're first getting started. It can help ease your apprehensiveness, and get you going in the right direction. It is a great way to set yourself up to stick with a real workout plan that helps you begin leading that healthy lifestyle that is so important to you. Sometimes even when we've been working out for a long time we can get in a rut and need an expert to help us get better results. Doing the same thing day in and day out leads to burn out and also stagnates your fitness progress. Getting with a Personal Trainer, taking a closer look at your workout and making some educated, strategic changes can create drastic changes in your body and health. I would love to get the chance to meet with you and discuss your options, your goals, your dreams and then be there with you every step of the way. You are more likely to adhere to your workout schedule if you have a sense of accountability to another person. That is why people who hire a personal trainer get such amazing before and after results. Don't hesitate to call me and I will be happy to schedule you with a free 30min session. Thank You Brian Crider
Education
Elite weight loss class, AAAi/Isma class, Cpr/Aed class, Pilates class, Kettle Bell class, Toning and stability class,Nutritional class,Client retention skills class,fitness assessment and trainer leadership classes.
Bio