THE PERSONAL TRAINER CONNECTION!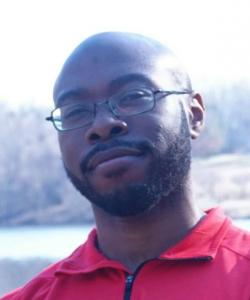 Wholistic Personal Training
Bernard Parker -
(443) 254-8769
Odenton, Maryland 21113
Trains both men and women.
contact trainer
Specialties
Strength Building
Weight Loss
Body Sculpting
Functional Fitness, General Fitn
Training Locations
home
work
outdoor
Online, Apartment Gym
Certifications
Certified ACSM Exercise Physiologist Holistic Nutrition Coach (Naturopathic Diploma) Fitour Functional Fitness and Core Fitour Primary Group Exercise TORC Natural Organic Gardener Holistic Life Coach First Aid/CPR
Personal Trainer Overview
I see myself as a lifestyle interventionist helping to be fit mentally, physically and spiritually by way fitness, nutrition and life coaching. When it comes to personal training I use whatever a client has access to in order to reach their goals and live a sustainable healthy lifestyle.
Training Philosophy
Listen to, observe and be in tune with ones body in order to make the necessary changes when needed. Keep it simple, focus on the basics and always aim for quality over quantity. Train smart and leave the ego behind.
Education
M.S. in Exercise Physiology B.S. in Exercise Science and minor in Athletic Coaching
Bio
Bernard Parker Jr. is the Owner/Founder of B Wholistic. Known as a simple, practical, insightful, resourceful person; Bernard believes that we all were created with a purpose and have a multitude of untapped potential ready to be released. Having a love to see people enjoy and flourish in life, Bernard decided to create B Wholisitc offering personal training and life coaching services so he can help people mentally, physically and spiritually as a whole with a holistic approach. His credentials include the following, a M.S. in Health & Physical Activity, a B.S. in Exercise Science with a minor in Athletic Coaching, being a certified ACSM Exercise Physiologist, Lead Trainer for a U.S. Navy Installation, NOFFS Instructor, U.S. Navy Mission Nutrition Facilitator, Holistic Nutrition Coach, Natural Organic Gardener and certified Holistic Life Coach. Having a decade worth of experience training people and providing sound advice assisting people to make better life choices, Bernard has a wealth of wisdom and knowledge to offer which continues to grow everyday. His personal training philosophy is about being in tune with ones' body bringing about optimal performance for everyday living and health. His life coaching philosophy focuses on getting to the root of a matter and making the appropriate decisions thereafter. Bernard never claims to know it all but aims to give it his all with the gifts and blessings he has been given in order to better serve you.