THE PERSONAL TRAINER CONNECTION!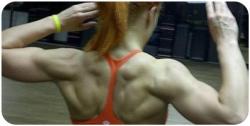 IGNITE YOUR BODY
Becky Blais -
(603) 483-3233
Auburn, New Hampshire 03032
Trains both men and women.
contact trainer
Specialties
Strength Building
Weight Loss
Rehabilitation
Yoga
Pilates
Aerobics
Body Sculpting
adaptive-functional fitness, bod
Certifications
L-RYT
ACE
AFSM
BARRE
PILATES
ADAPTIVE-FUNCTIONAL FITNESS
BODY MECHANICS + 15 YEARS OF SPECIALTY TRAINING NOT ONLY IN PERSONAL TRAINING
YOGA AND FITNESS
BUT IN EVERY AREA OF THE HUMAN BODY. ACLS
BLS
CPR
AND AED INSTRUCTOR CERTIFIED.
Personal Trainer Overview
several yoga disciplines 800+ hrs adaptive fitness, Pilates, Barre, Interval training, Personal training, bootcamps, agility/plyometric training, metabolic training…. numerous signature classes to take your body and mind to a new level. Teacher training for yoga teachers/studios wanting to work with Combat Vets. Veteran owned and operated
Training Philosophy
Blazin Fitness is tailored to you and your needs! Becoming fit does not happen overnight. It is something that you become over time. It is a lifestyle. Fitness happens to those that are willing to make a change within themselves—the food they eat, the drinks they drink and the exercises they do daily. Our studio will create a workout that is designed to benefit YOU. Your workout will differ from others based on your body type and what YOU need to be successful. We have a proven method and program that guarantees your success and achievement of your personal goals. Our program begins with a comprehensive fitness analysis and discussion of your goals and lifestyle to design a workout specific to your body. From that point forward, we will be available to share our knowledge and expertise with you in order to make sure you have all the tools necessary to complete your goals and stay motivated! WE BELIEVE IN BEING FLEXIBLE TO YOUR SCHEDULE AND MORE IMPORTANTLY AFFORDABLE!
Education
Background in Psychology and Critical Care medicine. Prior Military-Combat Veteran. Over 15 years of specialty training in all aspects of the human body to keep it in peak performance as well as injury/illness management. Including but not limited to Nutrition, cardio, anatomy, meditation, health and well-being, and lifestyle changes.
Bio
Becky Blais is passionate about working and helping other achieve their life goals. Fitness is a way of life. She fully understands what it is like to work around injuries and rebuild from the bottom up and the frustration it can bring. Her diverse background and intense understanding of body mechanics changes the way her clients view fitness. Not only does she work with their range of movement, but because of that, her client see results, body changes and drastic results---positive results. She believes everyone should know how there body functions and how to work around it and slowly adjust it instead go going "against the grain" and doing harm. Proper technique for your body and no injury = amazing!