THE PERSONAL TRAINER CONNECTION!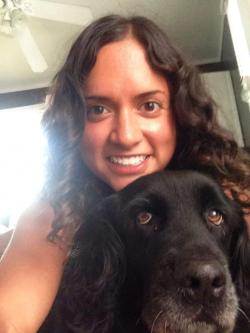 C.H.E.K. Exercise coach/personal trainer
AraCeli DiCostanzo -
(651) 341-5578
Longboat Key, Florida 34228
Trains both men and women.
contact trainer
Specialties
Strength Building
Weight Loss
Rehabilitation
Certifications
C.H.E.K. Exercise Coach 2016 NASM Certified Personal Trainer 2016 AHA CPR/AED certified 2016
Personal Trainer Overview
I want to empower my clients with simple, yet effective workouts and diet changes that provide noticeable positive change in their lives. I believe that practicing functional movements and eating a healthy natural diet specific to one's needs are the keys to a healthy, fulfilling life. Through my years in the medical and research field, it became clear to me that we are moving away from health in favor of pills and procedures. I believe we need to go back to optimizing the basics of food, sleep, and movement to find true happiness and balance. I look forward to working with you!
Training Philosophy
My philosophy is to listen carefully to my clients and find out exactly what their goals and priorities are so together, we can make an effective plan for them. I want to know what really matters to them so I can make sure their workout/diet is helping them achieve what matters most. I believe simple functional movements are the best foundation followed by creative tweaks on those movements. I'm a fan of body weight exercise, TRX, kettle bells and also dumb bells and barbells. I love working out with clients outside, when possible, and incorporating sprints, cycle, walking, etc in the overall workout plan as well. I want to work closely with my clients to come up with their diet/workout plan so it fulfills their needs but is something they want to complete as well!
Education
Recently left Mayo Medical School to pursue a different approach to health- helping people make lasting life change through diet and exercise. Over the past 2 years, I have been extensively studying the world of functional movement and health and want to share that knowledge with others. I count Paul CHEK, Dan John, Pawel Tsatsouline, and others as my main sources of inspiration and coaching. 1yr of exercise physiology research at Mayo Clinic Mayo Clinic MD/PhD program 2012-2015 2yrs of biochemical research at Mayo Clinic Chemistry BS U of MN 2010
Bio
Since my youth, I have been passionate about science and how it can be applied to improve the human experience. At first, I used this passion to fuel a career in medical science and research and enjoyed all that I learned there. Over time, it became clear to me that I could have a larger positive impact on others by sharing tools they could use to improve their daily lives such as diet and exercise to prevent their necessity for medical intervention in the future. Personally, I had begun to feel unwell chronically due to my schedule and lifestyle while in medical school and I knew I didn't want to compromise my health for any career. Therefore, I decided the best plan was to take the necessary steps to heal myself and use that knowledge to help others as well. I learned that over time small changes toward health make a big difference and that we all have the power to heal ourselves. Now, I want to help others on their journeys as well.