THE PERSONAL TRAINER CONNECTION!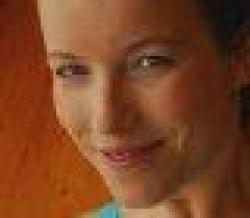 Approachable Personal Training in Minneapolis
Amber Walker -
(612) 810-0373
Minneapolis, Minnesota 55406
Trains both men and women.
contact trainer
Specialties
Strength Building
Weight Loss
Rehabilitation
Pilates
Certifications
National Academy of Sports Medicine Certified Functional Movement Systems - Level 2 Certified
Personal Trainer Overview
Amber Ellison Walker is the head trainer and owner of I Think I Can Fitness. I Think I Can Fitness is a mobile training service. We come to your home, apartment gym, or office. Our trainers are among the most experienced in the area. All are licensed, respectful and effective. When hiring a trainer, you put your most prized possession - your body - in the hands of who you select. Choose a trainer who will, not cut corners , respect you (no matter your condition) and inspire. If we inspire, contact us. If you want to learn more, Google 'I Think I Can Fitness'.
Training Philosophy
In many ways, we are the anti-gym. We believe that the internal effects of exercise (better mood and health) are more important than the external effects (weight loss and toning). With our trainers you will definitely burn more calories and tone your muscles. But what we think is more important is that you'll feel better about your body after one of our workouts.
Education
B.A. Dance and Neuroscience from Macalester College M.A. Kinesiology from the University of Utah
Bio
I grew up a dancer in a family of scientists. So when I decided to retire from dance it was an obvious next step to go into a field that utilized both my physical and scientific experience.