THE PERSONAL TRAINER CONNECTION!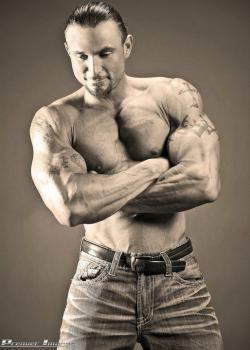 Specialties
Strength Building
Body Building
Weight Loss
Body Sculpting
Certifications
All of our trainers are certified.
Personal Trainer Overview
At Serious Results we strive to change lives!!! When you decide you are ready we will start with a consultation and map out exactly what it will take for you to achieve YOUR goals. We take the guess work out of it! Your trainer will walk with you every step of the way keeping you accountable and providing a motivating program that assesses your progress every week. Our goal is to make training fun and keep you safe so that your risk of injury is low. We are THE REAL DEAL and our professional training system changes lives!
Training Philosophy
Personal training is not just having someone else to count your reps in the gym. Personal Training is comprised of many components. There is nutrition counseling, workout planning and coaching, motivation and accountability. As your personal trainer we will assist you in accomplishing your personal goals.
Education
Bio
I have been working out for over 18 years. I started when I was only 13 years old. I did not know what I was doing and it is a miracle I did not get hurt. It was when I was in high school, playing football, that I injured my lower back and could not play ball anymore, but found that I could lift weights. I figured out quickly that there were a multitude of exercises that I was able to perform that did not aggravate my back. I spent the better part of six months beating my body to death trying to get stronger and bigger, but I achieved very little. My mother saw how hard I was working and wanted to help so she went to GNC and purchased a can of heavy Weight Gainer 900. I used it all in one week and gained 2 pounds. But, I did get stronger. So now, I was hooked. The problem was that I ate like most people do, which is 2 to 3 meals daily. This simply will not do when you are trying to achieve a fitness goal, whether it is losing or gaining. Our bodies need 5 to 6 smaller meals for optimal weight loss and 5 to 6 hearty meals for gaining muscle mass. There are no exceptions. At 17, I began working at GNC. I was fortunate in that my boss took me under his wing and mentored me teaching me the intricacies of improving my body through intelligent proven training and nutritional habits. My customers began to see the change in my body and started to ask if I would train them. So I got my self certified as a personal trainer at the cooper aerobics research institute, and got 2 other nutrition certifications to increase my knowledge. I started with just my customers from GNC but quickly realized that I found my calling. I became so motivated by helping others, that I realized that this is what I want to devote my life to. My motivation comes from helping others achieve their goals. I know personally what it is like to look in the mirror every day at hope to see a difference, but to be let down again. No body deserves the disappointment, especially when you are trying so hard in the gym. So I devote my time to helping others. Everybody can benefit from a personal trainer. Professional athletes use them to keep their game sharp and everyday people use trainers to get their desired results and now waste time or money. Professional help can be pricey, but it is well worth the money when you like what you see. It should be thought of as a short term investment in ourselves! Be sure to check out www.adamhammett.com for more infomation on Adam.