THE PERSONAL TRAINER CONNECTION!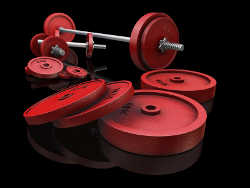 Specialties
Strength Building
Weight Loss
speed, agility, and toning
Certifications
ISSA Certified Fitness Professional
Personal Trainer Overview
If you're motivated to get healthier and stronger, you've come to the right place. As an ISSA-certified fitness professional, I have dedicated my career to helping you to set realistic goals and transform your health and your life for ever. I can help you look and feel the better than you may have thought was possible. We will create your personal program around what you want!!! By utilizing exercise types or styles of your choosing to help you enjoy yourself along the way. Private Group exercise and boot camps are a great way to introduce your friends or family to a healthy life style or just to mix up your own routine!!!
Training Philosophy
If its not fun and functional its not worth your time. Who wants to do workouts that are boring and make you wonder why your even doing them? Not me or anyone I have met so far! This is why i design your programs around what your interested in. Mostly using circuit type training.
Education
International Sports Science Association Certified Fitness Professional TRX group Training Bosu balance ball group training Kettle bell group training
Bio
I started my fitness journey at a weight of 260lbs and 5'9" tall I was extremely out of shape. I slowly started to educate my self on healthy eating habits and meal prep. Once I had the diet down and the meal prep going well i started to educate my self online for exercise and training techniques for weight loss. I learned more than i ever thought i would and my results were amazing!!! in just over 10 month s i had lost almost 65lbs!!!! But this left a bit of flabby skin so i focused on learning about strength training to tone and tighten muscles. Again i was surprised that i had tightened up and was still losing weight!!!! This was when I enrolled in the Personal training certification program. I want to teach people how to do this because its great!!!!! I now (after 1 year 6 months) am at a weight of 175 lbs and 11% Body Fat!!! The best shape i have ever been in!!!! If i can do it so can you!!