THE PERSONAL TRAINER CONNECTION!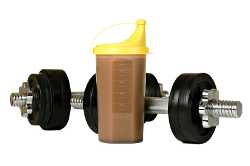 Body Works
winston wedderburn -
(347) 954-5372
New York, New York 10022
Trains both men and women.
contact trainer
Specialties
Strength Building
Body Building
Weight Loss
Rehabilitation
Body Sculpting
nutrition
Training Locations
home
work
gym
studio
outdoor
Personal Trainer Overview
Nasm certified Personal trainer is seeking I have been in the fitness industry for over 20 years and I have gained three years experience as a therapist aide in which I have aided clients in neuromuscular re-education, performed muscular imbalance training and strengthening exercises. Performed various stretching techniques, corrective exercise training and educated clients on maintaining proper posture and body alignment. I am a graduate of Branford Hall in CT where I studied exercise physiology, anatomy and kinesiology. I am a veteran of the US Marines with experience in corrective exercises and posture. I have large group training experience and I am willing to learn and develop new skills to become an asset to your business. I am eager to teach and inspire people in the field of physical fitness and help them regain their lives through my acquired skills in the medical and fitness fields. I have a functional approach to fitness in which my clients get a well balanced program to build themselves from the ground up. I do blood pressure screening and cardio output testing for heart strength and endurance. Some of my skills and education include : • NATIONAL ACADEMY OF SPORTS MEDICINE CERTIFIED • WEIGHT LOSS SPECIALIST CERTIFIED • NUTRITIONAL SPECIALIST CERTIFIED • CPR/AED CERTIFIED ADULT/PED FIRST AID CERTIFIED
Training Philosophy
My mission is to design the most safe and efficient exercise program for my client in order to meet his/her fitness goals. I will help to educate, motivate and guide my client through a series of well plan routines and help my client see a clear path to an attainable goal to optimize their chance for a successful experience. I will inspire my client to adopt a healthy eating lifestyle and to stay physically active and educate them on the physiological effects of exercise on their body.
Education
Branford Hall Career Institute, Branford CT studied exercise physiology, Kinesiology, Anatomy. Nutritional and weight loss specialist certified.
Bio
Winston Wedderburn A Nasm certified trainer and a former Marine Corp Veteran with 30 plus years of experience. Specializing in corrective and post rehabilitive exercises, self defense techniques and a functional approach to fitness. Experienced as a physical therapist aide where I have aided clients in neuromuscular re-education, performed muscular imbalance training and performed various stretching techniques to ensure proper muscle motor functions. I have also instructed clients in power lifting, sport specific training, conditioning, body building, endurance training for long distance running and I am also Nutrition and Weight loss specialist certifified through Nasm.