THE PERSONAL TRAINER CONNECTION!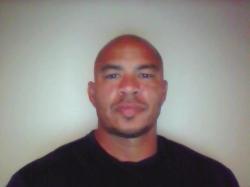 Educate Your Mind! Transform Your Body! Improve Your Life! GetFitByWill
Will Reese -
(858) 829-5662
Elk Grove, California 95758
Trains both men and women.
contact trainer
Specialties
Strength Building
Body Building
Weight Loss
Body Sculpting
Core Strength, Performance Enhan
Certifications
ACE (Personal Trainer) IDEA FIT
Personal Trainer Overview
No holds barred training. Will take into consideration your goals and fitness aspirations and will push you to your limits in changing your mindset, lifestyle and quality of life. No excuses; just hard work, 100% effort and the willingness to push your body past your own expectations.
Training Philosophy
My training philosophy is simple: Educate your mind, transform your body, and improve your life. I will take you beyond just performing the motions of the exercises and counting reps. Together we will maximize your overall potential thru hard work, determination, sweat and perseverance.
Education
MS Sports and Health Sciences with concentration in Exercise Science and Human Performance MBA Single Subject Teaching Credential (PE)
Bio
As a retired Marine, I strive on hard work, discipline, dedication and a passion for what I believe in. In life, I believe in putting everything into what you love to do. This is what I love to do. Health and fitness are my passion and my goal is to educate you in understanding how important consistent physical activity is in our daily lives.