THE PERSONAL TRAINER CONNECTION!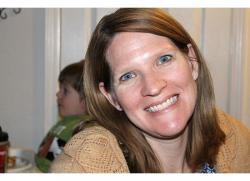 Fitness with a Personal Touch!
Wendy Wolfe -
505-301-9052
Rio Rancho, New Mexico 87144
Trains both men and women.
contact trainer
Specialties
Strength Building
Weight Loss
Rehabilitation
Yoga
Pilates
Aerobics
Kick Boxing
Body Sculpting
Certifications
AFAA Certified in Personal Training and Fitness Instructor Yoga and Pilates Certified
Personal Trainer Overview
I have been a Certified Trainer and Fitness Instructor for over 15 years. I have been a Certified Yoga and Pilates Instructor for 7 years. I have my Bachelor's degree in Exercise Physiology and Sports Management. I have 8 years of coaching experience in Basketball, Volleyball. I also help soccer teams with agility training.
Training Philosophy
My philosophy is stick with the basics. It's not a quick fix. Several of my clients have lost 40-80 pounds in 6 months to a year and have kept it off. It's not a diet its a lifestyle change. The benefit for me is to watch the transformation and see my clients faces when they have reached their fitness goals. I incorporate flexibility, strength, cardio, and nutrition into a basic plan to help people lose weight, tone, reach a goal like run a marathon, etc. I don't believe in complex programs that most people don't end up sticking to. Train with me and I will help transform your lifestyle......
Education
Bachelor's Degree in Exercise Physiology and Sports Management. Minor in Coaching, Business, and Marketing. I was a college Athlete so I have experience in sports training
Bio
I have been an athlete all of my life. I grew up on a farm in Indiana and transferred to a high school in Colorado my senior year. I got a full ride scholarship to a junior college for basketball in Wyoming and then transferred to Adams State College on a Volleyball Scholarship and finished out there playing basketball. I decided that fitness was my passion my freshman year. I love helping people. I started out as a manager in 3-4 small gyms. Finally decided to start my own business in 2008 and never looked back. I recently moved to NM in 2011 and am now trying to build my business here. Several of my clients from Texas wanted to continue with me and so now I Skype Train with them. This past year my husband and I decided to do the RIM to RIM at the Grand Canyon. Loved it!!!! Fitness is my life and I will do everything in my power to help you reach your fitness goals.