THE PERSONAL TRAINER CONNECTION!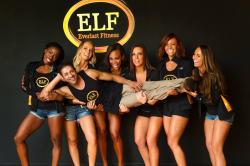 TEAM ELF - NPC & Personal Trainer
Vishal Shah -
Vista, California 92081
Trains both men and women.
contact trainer
Specialties
Strength Building
Body Building
Weight Loss
Rehabilitation
Body Sculpting
NPC Competition Training
Personal Trainer Overview
Vishal Shah has been passionate about fitness his whole life. He has extensive training in karate, kickboxing, men's floor gymnastics and specializes in weight lifting. Using his background in sports and fitness, he regularly trains professional athletes to excel. His knowledge is paramount to his continued success with a range of different types of clients, novice to expert.
Training Philosophy
Team ELF athletes workout with Coach Vishal up to four times per week! Unlike other teams where you are just sent your workouts and left to train on your own. Our team is a small, tight nit group. This means that there is more focused attention on each athlete, individualized programs, and a family feel to the team. Team ELF is much more affordable than most other teams out there. Team ELF promotes each athlete and supports each athlete's individual goals as well as our goals as a team.We share recipes, workouts, and practice posing together.We have team events! We make fitness fun. Don't want to compete as an NPC athlete? That's fine! Vishal and his trainers train clients of all ages and body types. Specialized nutrition plans and working one on one with Team ELF trainers can get anyone where they want to be in terms of health and fitness!
Education
Bio
Vishal Shah began his training career at LA Fitness; where in three years, he helped over three hundred clients. This intensive experience in training gave him the tools to start his own independent personal training business at World Gym Vista [YEAR]. Whatever a client's goal, Vishal's motto is to "Get Results." He creates a customized nutrition and exercise plan for each client to maximize results. More important, Vishal Shah is dedicated to every person's success. Vishal Shah is undoubtedly one of the most reputable trainers in town. He has partnered with San Diego's most trusted news station ABC 10 News to share his knowledge of fitness and nutrition. Vishal is also the official trainer, wellness consultant, and responsible for leading educational wellness seminars for Palomar Health Services' three North County Hospitals and for more than 4000 employees of Glanbia Nutritional. After great success, Vishal decided to expand his company to include a NPC competition team. Team Elf competed for the first time in October, 2013 at the NPC Titans Grand Prix and has already had an athlete qualify for Nationals!