THE PERSONAL TRAINER CONNECTION!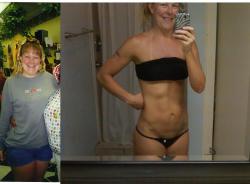 True to Life Fitness by Valerie
Valerie Sabety -
954-261-0173
Hollywood, Florida 33021
Trains only women.
contact trainer
Personal Trainer Overview
I definitely prefer weight training but I'm not limited too it. I strive to make my clients feel their best, at whatever activity they prefer. I create workouts designed to meet the clients needs and emphasize the need for exercise daily. My motivation is based on "use it or lose it"! Any activity is better then none at all!
Training Philosophy
Any individual with drive, good nutrition and a great work out program will succeed at reaching their fitness goals! I'm there to give you the information and guide you through the life long journey. No fad's here!
Education
Bio
In my childhood I played softball for 6 years. After graduating high school I lost my fitness motivation and ate terrible slowly packing on pounds. I felt insecure, had low self-esteem and blamed others for my weaknesses. One day, I picked up a self help book and decided to turn it all around for myself. I lost all the extra weight, got married and soon became pregnant. After pregnancy I had that same weight to lose but I stuck to it and am now in the best shape of my life. My own experiences provide me the motivation to help others!