THE PERSONAL TRAINER CONNECTION!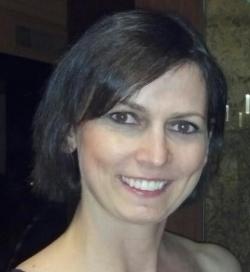 Personal Trainer & Yoga Instructor
Ula Kajtoch -
(248) 943-4261
Bloomfield Hills, Michigan 48304
Trains both men and women.
contact trainer
Specialties
Strength Building
Weight Loss
Yoga
Body Sculpting
Certifications
I obtain my Personal Trainer Certification with National Academy of Sport Medicine (NASM). Last year
I attended yoga teacher training where obtained RYT-200. I've been training clients for few years with successful results.
Personal Trainer Overview
AH-Fitness motto is 'Be Active. Be Healthy' and I'm here to help you on the path to a healthier and happier you. My goal is to help you build and maintain that path. Nowadays, most of us live very busy lives and we understand how difficult it can be to find a time for exercise. Therefore, my service is provided on-site (your home or office) where minimum equipment is required (yoga mat, set of dumbbells) and is tailored to your needs.
Training Philosophy
I do believe that perfection doesn't exist, that pictures in magazines and various ads are not real at all. Those pictures are simple creations of various computer programs that alter images. I do believe that being healthy doesn't required following extreme low calories diets or hours on treadmill. I do believe that it's about healthy approach to exercising as well as to eating and my goal is to help and teach you about healthier approach so you can live healthier and happier life.
Education
BA in Marketing and Management.
Bio
I grew up very skinny with plenty of self-esteem issues related to my body image. I remember reading sport/fitness related magazines where models looked healthy and happy (little did I know about photoshop 20 years ago ;) ). During my first year of college my self-esteem hit bottom low. I wasn't healthy nor was I feeling happy. I decided it was time to make some changes. I signed up for my first fitness class and later joined the gym. I quickly realized how working out not only helped me improve my self-esteem but also my body looked healthier and I felt much happier. During recent years, I realized that due to very busy life more and more people have difficulties finding not only time to work out but also to eat healthy. We rush throughout the day and by the end of it our body is the one who suffers the most. Living a healthy lifestyle without crazy limitations and helping others live their lives in similar way is my passion.