THE PERSONAL TRAINER CONNECTION!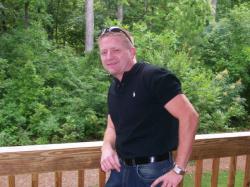 Specialties
Strength Building
Body Building
Weight Loss
Aerobics
Body Sculpting
Personal Trainer Overview
Our strength training program will enable you to lose those unwanted pounds, gain muscle tone, and improve your overall health and appearance. You will be completely revitalized by our program! Our unique approach will help you transform both body and mind. Let's face it, most trainers just watch you exercise. If you want to achieve real, long lasting results, you must do more than exercise your body. You need to exercise your mind as well. With our program, you will change your perceptions and attitude about exercise, fitness, and health. We will not only show you correct physical exercise techniques, we will demonstrate mental exercises as well. We will inspire you to exercise determination and maintain motivation. Breaking bad habits is one of the most challenging things that one can face. Together, we will replace bad habits with good ones. You will develop habits that uplift your spirit and bring you happiness through fitness, good health, and mental clarity. We will help you set goals and reach them. We don't just show you how to do an exercise; We educate you in the areas of strength training, cardiovascular endurance, and proper nutrition. We will help you: Assess your physical condition and track changes Set goals Make a nutritional plan and learn better eating habits Learn proper strength training technique Improve endurance Find motivation Improve your appearance Feel better Improve your health Gain muscle and lose fat Tone your muscles Improve mental alertness Reach your goals
Training Philosophy
Over 2o years of combined experience. Come see what all the fuss is about. All body types and goals are welcome. We are the premiere certified personal training company in Georgia. With all locations in a comfortable community setting, we provide top quality service at a rate that you can afford. No gym fees, enrollment fees or gimmicks. Schedule your free consultation today!
Education
Marketing degree from University of Georgia. Trained athlete in Baseball and Tennis. Over10 years of personal experience training everyone from pro athletes to housewives.
Bio
My references and testimonials speak for themselves. As a growing company we exceed the expectations of the client and focus on reaching goals and maintaining motivation.