THE PERSONAL TRAINER CONNECTION!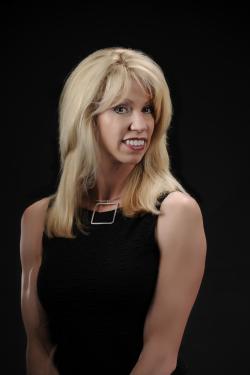 Fitness & Weight Loss Expert
Toria Lee -
888-999-6939
Auburn Hills, Michigan 48326
Trains both men and women.
contact trainer
Specialties
Strength Building
Body Building
Weight Loss
Body Sculpting
Functional Training
Training Locations
home
gym
studio
work
outdoors
Backyard Bootcamps
Certifications
American College of Sports Medicine - Certified Personal Trainer Wellcoaches
Incorporated - Certified Wellcoach American Heart Association for Heartsaver CPR
First Aid and AED for infants
children and adults American Council on Exercise - Certified Weight Management Consultant:
Personal Trainer Overview
Toria Lee has 20 years of experience in fitness, weight loss, nutritional counseling, strength training & green living. Synergy Fitness and Wellness Coaching Provides comprehensive fitness assessments, personalized exercise & nutrition prescriptions and wellness coaching Assists organizations with establishing cost-effective, comprehensive wellness programs that enhance their workplace and engage their community Presents worksite and community education related to fitness and wellness topics, as well as disease specific action plans to improve health conditions for special populations
Training Philosophy
Toria's professional mission is to inspire and empower people to discover their unique magnificence, achieve optimal wellness & enjoy abundance in every aspect of life; To educate and motivate individuals, worksites & congregations to safely and effectively improve overall fitness, wellness and productivity for themselves and their families, thru encouragement, inspiration, goal setting, personalized exercise prescriptions, nutritional programming, wellness coaching and educational seminars.
Education
B.A. Telecommunications with Honors, Michigan State University Graduate: Michigan Department of Community Health: Michigan Worksite & Community Health Promotion Program, 2001 Personal Success Coach: Success Motivation Institute, 2001 Graduate: Institute of Natural Health Sciences, Homeotherapeutics, 1992-1994
Bio
Toria Lee offers seminars & coaching in the following area: • Balanced Weight Loss & Nutrition for Optimal Living • Strength Training for Total Body Transformation • Fitness Enhancement for All Ages, including adolescents & seniors, with a special focus on women over 40 • Fitness & Nutrition for ADHD & Autism • Lifestyle Coaching to Enhance Longevity & Prevent Premature Age-Related Disorders • Functional Training & Physical Conditioning for Daily Living & Workplace Activity • Faith-based Fitness & Mind-Body Wellness • Fitness & Lifestyle Coaching for Breast Cancer Recovery • Exercise Programming for Hip & Knee Replacement Rehabilitation • Activity & Lifestyle Instruction for Seniors • Pre & Post-natal Fitness • Action Plans for Most Chronic Health Conditions including; 1. Diabetes 2. Cardiovascular Disease 3. Menopause 4. Chronic Obstructive Pulmonary Disorder (COPD) 5. Arthritis 6. Osteoporosis 7. Parkinson's Disease 8. Multiple Sclerosis Physique Competitions 1st Place ~ Heavyweight ~ 1999 Novice Michigan Bodybuilding Competition 3rd Place ~ Heavyweight ~ 1999 ~ Natural Michigan Bodybuilding Competition 3rd Place ~ Master's Division ~ 2008 ~ Novice Michigan Figure Competition 2nd Place ~ Tall Class - 2008 Michigan Figure Competition Professional Affiliations American College of Sports Medicine International Association of Worksite Health Promotion Wellcoaches, Incorporated Michigan Department of Community Health International Institute for Bau-Biologie & Ecology Oakland County Wellness Coalition Institute of Preventative Medicine Royal Oak Chamber of Commerce