THE PERSONAL TRAINER CONNECTION!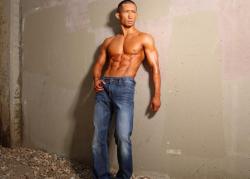 Personal Trainer@B-Cool FIT
Tomoyuki Matsunaga -
(949)689-3397
Irvine, California 92614
Trains both men and women.
contact trainer
Specialties
Strength Building
Body Building
Weight Loss
Rehabilitation
Body Sculpting
Training Locations
home
work
gym
studio
outdoor
Personal Trainer Overview
Body sculpting is, in essence, proper training and food intake methods; which if continued, will drop your unwanted fat and leave you with the body you've desired. Unfortunately, I have met many people who, through misinformed training and dieting methods, repeatedly failed to make gains and often gave up. That is where I, Tomoyuki Matsunaga come in. I am a fitness model and athlete with a firm grasp of body sculpting knowledge. Allow me to help you get your ideal body through healthy and low-pressure methods. I am sure that you have a vision of your ideal body. B-Cool FIT will provide you with the support that fits your lifestyle, so that you will be able to realize your vision. Those of you who are busy and always on the go, we will work with you to create a specialized plan to fit your lifestyle. We at B-Cool FIT will work with you to bring out that inner sparkle that you have always had. We want to see you burn with radiance from inside and out. You can be at ease knowing that B-Cool FIT is here to offer you full support as you embark on your journey. Available Services • Weight Management/Weight Control • Dietary Guidance • Motivational Improvements/Life Rhythm Guidance • Sport Specific Training • Stress Reduction • Postural Improvements • Increased Flexibility • Strengthening for knee and joint problems • Muscle Size Increases
Training Philosophy
"You only have one life to live. Continue shining by embarking on a journey for a healthy mind and body together." Beauty is not something that falls into your lap. Beauty is not something you can find; it is something that you create. Beauty starts at the heart and has infinite potential.
Education
BA in Economics
Bio
Tomoyuki Matsunaga grew up playing baseball and achieved his dream of playing in the National High School Baseball Championship of Japan (Koshien). This sparked his love for fitness, leading him to pursue a career as a Japanese fitness model. As the pioneer of Japanese fitness models in America, Matsunaga has attracted attention for his work from a multitude of print media. His love for helping others attain their health and fitness goals has lead him to a career as a personal trainer. Matsunaga has always believed that the body is a temple. As you age and mature, your body starts to slow down and, with proper physical and mental training, you can always improve or maintain your beauty and health. Matsunaga will assist you with his expertise to achieve an optimal you. You will receive dedicated mental and physical training support from this gem of positivity.