THE PERSONAL TRAINER CONNECTION!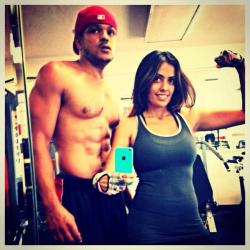 Personal Trainer/Boot Camp
Tommie Sykes -
818-310-2379
Granada Hills, California 91344
Trains both men and women.
contact trainer
Specialties
Strength Building
Weight Loss
Rehabilitation
Yoga
Aerobics
Body Sculpting
TRX Training Los Angeles
Training Locations
home
gym
studio
work
outdoors
Personal Trainer Overview
Tommie has spent most of his life living in Los Angeles, CA and has been involved in athletics since the early 1980's. He has a love for training people and getting results. His military background has giving him the discipline it takes to be a fitness trainer. He has been a personal trainer in the San Fernando Valley since 2008. After receiving a BA Degree in Exercise Sports Science, Tommie developed a vision of private personal training that would focus solely on getting the clients the results that they want and deserve in an environment they feel safe in. Tommie also runs a Fitness Boot Camp for adults and kids ages 8 years old to 16 years old (seasonal). at Petit Park. Group Fitness training is also available.
Training Philosophy
"Physical exercise is the path to a healthy body, muscular tone, bone strength, cardio endurance, and a general feeling of wellness in mind and body. I believe everyone regardless of age, physical condition, mental health, and emotional well being deserves to feel and enjoy the freedom of movement."
Education
BA Exercise Sports Science
Bio
I have been Training for roughly three years in the San Fernando Valley. Fitness has been a part of my life since age 7 when I started playing organized sports. I served in the War Iraqi Freedom while enlisted in the U.S. Army. I also have played College football as well as Semi professional football in EUROPE. After Receiving a degree in Exercise Sports Science I developed a passion to help others meet their fitness goals by training them. Fitness is a great thing to be a part of.