THE PERSONAL TRAINER CONNECTION!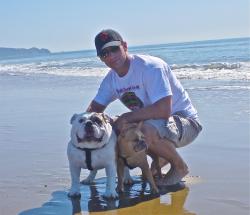 North Bay Personal Training
todd lehman -
(415) 497-6057
Novato, California 94945
Trains both men and women.
contact trainer
Specialties
Strength Building
Body Building
Weight Loss
Body Sculpting
Training Locations
home
work
gym
studio
outdoor
Personal Trainer Overview
I am a National Strength and Conditioning Association Certified Personal Trainer. What sets me apart from other personal trainers is my work ethic and integrity. I pride myself in my dependability as a personal trainer and even more so as a person.
Training Philosophy
Your time is your most finite resource. No one wants to spend their time doing something they hate. Training is something you should enjoy doing. I am not the type of person who is going to scream and shout to motivate you. However, I will push you and make sure you achieve your goals that we have set out at the initial consultation.
Education
BA San Diego State University
Bio
My experience in fitness spans over 15 years. I played college football and lacrosse. Once I graduated from San Diego State University I proudly served in the U.S. Navy. While in the Navy I made it through the most difficult military training human history has known. I work with all demographics helping people achieve a wide variety of goals. Whether you are simply looking to get back into shape and shave off those pounds you've always intended to or looking to take your training to the next level I can help.