THE PERSONAL TRAINER CONNECTION!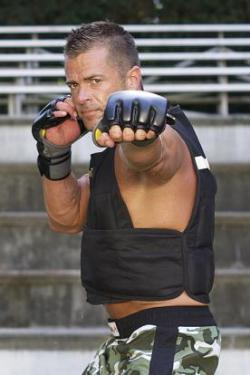 Specialties
Strength Building
Body Building
Weight Loss
Rehabilitation
Yoga
Pilates
Aerobics
Spin
Taichi
Kick Boxing
Body Sculpting
Natural Healing
Training Locations
home
work
gym
studio
outdoor
Certifications
Todd Coburn is certified through ACE
IFFA Fitness Instructor
First Aid/CPR
and also carries a B.S. in Natural Health. During your training program he will motivate you
give you the right tools to see a noticeable difference within a couple weeks. Just IMAGINE being in the best shape of your life…it's possible.
Personal Trainer Overview
ABOUT – Defined Personal Training was founded in 1999 by Todd Coburn, President/CEO, which started in a small kickboxing studio in West Bloomfield, Mi. Todd now resides in San Diego California where he is now established and training individuals of all ages groups. Todd offers the following services: One-On-One Training, Initial Consultation, Extreme Weight Loss, In Home Training, Nutrition Services, which included an integrated approach to fitness and well-being.
Training Philosophy
Todd Coburn owner of Defined Personal Training has made an enormous impact in the fitness community in San Diego California. Todd Coburn offers Weight Loss, Private Training, Small Group Training (2-6 Individuals), Fitness Classes, Nutrition Services and In-Home Services. This new edge style of workouts will enhance every aspect of your body and you'll see drastic transformations. Typical workout will consists of many of the following types of training: weight training, kickboxing, yoga, TRX, kettle bells, track workouts, boot camps and fitness classes.
Education
Todd also has a B.S. Natural Health and has helped 1000's of people with chronic disease-like conditions like Diabetes, Obesity, Chrone's, Arthritis, High Blood Pressure, High Cholesterol, Back Pain, Sport Injuries and more. Weight loss is another key service we offer, this is a whole plant based food system which allows for staggering results. Defined Personal Training your answer for all your health and well-being needs.
Bio
Todd Coburn is certified through IFFA Fitness Instructor Certified, Todd teaches amazing classes including Boot Camps, Group Fitness, Ashtanga & Yin Yoga, Kickboxing, Tread N Shred, TRX and Kettle Bells.