THE PERSONAL TRAINER CONNECTION!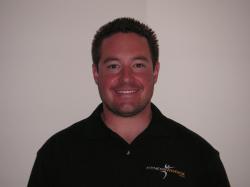 Customized and functional strength training and conditioning for a confident new you.
Tim Peterson -
714-726-0075
Riverside, California 92506
Trains both men and women.
contact trainer
Specialties
Strength Building
Body Building
Weight Loss
Rehabilitation
Sport Specific Training
Certifications
MS: Kinesiology
Azusa Pacific University. BA: Kinesiology
California State University
Long Beach. California Physical Fitness Test Coordinator
Jurupa Unified School District. CPR and AED certified.
Personal Trainer Overview
PROGRAMS WE OFFER Online Training - Guided personalized online training & nutrition. Personal Training - Train smarter, not harder. Upgrade your workouts. Kids Training - Learning healthy habits has never been more fun. Athletic Conditioning - Rise above the rest. Train like a pro. Boot Camp - No gym, no boundaries, no telling what you'll accomplish.
Training Philosophy
We provide the most experienced, certified instructors who will design workouts and nutritional programs specifically for your needs. Together, as a team, we are here to give you personalized advice on what you and your body need to achieve your overall goal. This personalized attention is a great way to get started living a longer and healthier life. We train all age groups and all fitness levels. We tailor to your personal goals, physical condition and limitations - Try any program FREE - on us! Online Nutrition Program - Choosing the right foods to serve your health goals can be difficult. That is why we design a meal plan based on your specific needs. At FitnessWorkx, not only does a nutritionist check your food diary on a daily basis, but they also respond to you personally every other day and call you once a month. We believe that guidance is key to proper nutrition.
Education
Master of Science: Kinesiology, Bachelor of Arts: Kinesiology. Extensive instruction experience in group and individual sports conditioning, group fitness, confidence building, and weight loss counseling. CPR and AED certified.
Bio
My instructing career began 12 years ago as an outdoor mountaineering and mountain bike instructor at summer camps in the San Bernardino mountains. Coupled with years of competitive swimming, running, mountain biking, cycling, and the weight training to support these activities, an intense desire to share what I had learned through personal experience and research was born. In the US Air Force I prepared my unit for the physical rigors and tests that combat and daily life would bring on. After years of education in two of the most prestigious Physical Education and Kinesiology departments in the country, I earned both a Bachelor and Master Degree in Kinesiology. By morning I teach high school weight training and conditioning, coordinate the California Physical Fitness Test, and coach future athletes. By afternoon and night I train current athletes, rehab injuries, and provide the confidence a functional level of strength and fitness can give. I ready my clients for the challenges they face in life and on the field!