THE PERSONAL TRAINER CONNECTION!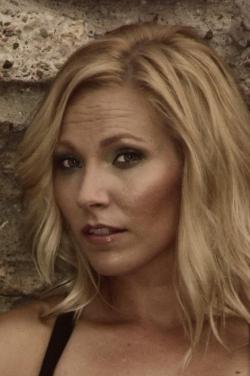 Changing the World one Body, Mind and Soul at a Time!
Tiffany Saul -
(903) 335-0280
Roy, Utah 84067
Trains both men and women.
contact trainer
Specialties
Strength Building
Weight Loss
Rehabilitation
Kick Boxing
Sports Specific
Certifications
Personal Trainer Central: Life Coach Certification 2014-Current ISSA- Personal Trainer Certification 2011-Current ISSA-Certified Specialist in Fitness Nutrition 2013-Current Les Mills BodyBalandce/Bodyflow-Not Current CPR/AED Certification August 2005-Current
Personal Trainer Overview
I am here to direct, lead, and motivate you to reach your goals. I worked for 3 years in the medical field as a perfusionist. This allowed me to see what unhealthy eating and lack of exercise can do to you. Not just on the outside, but literally to your insides, as well as, to your self esteem. I am here to be the prevention/correction of the damage to your body. I am here to change the World one Body, Mind and Soul at at time, because being healthy is a LIFESTYLE Change!
Training Philosophy
My training philosophy is simple, give the clients what they want. To an extent you have to be a chameleon, and mold to be the type of motivator and leader that a client needs. Not everyone is the same, and just as each person has a different personality, each person responds differently to starting a new lifestyle. What motivates me, may not motivate you, and what motivates you will not motivate another. I believe in finding the uniqueness, desires and individual small goals of each person and building a program specifically for them. I can train from the ages of 8 and up. Whether it is sport specific, for weight loss, toning, muscle building, or just to increase self esteem. I use a combination of resistance training, cardio, plyometrics, nutrition, yoga, and stretching, individual sessions or small group sessions to achieve the goals of my clients.
Education
Personal Trainer Central: Life Coach Certification 2014-Current ISSA- Personal Trainer Certification 2011-Current ISSA-Certified Specialist in Fitness Nutrition CPR/AED Certification 2006-Current Texax Heart Institute of Cardiovascular Perfusion Post Baccalaureate Certificate (Graduated Dec 2006) Southern Arkansas University BS in Biology minor Psychology Graduated 2004 Cum Laude
Bio
Hello! I'm Tiffany and I began my professional career as a personal trainer in Corpus Christi. I worked at a couple of gyms here in town, and I realized the studio setting we more my style. I began my own business that reflects more of the person and trainer that I am. I was born in Dallas (most of my family is there), but I was raised in a country community about an hour northeast called Sulphur Bluff. I have my training certification through ISSA as well as my Certification as a Specialist in Fitness Nutrition. During 2011, I acquired my certification to be an instructor for Les Mills for BODYFLOW, but not current with that at this time. I enjoy training people of all types, backgrounds, and goals. To me each person is a new challenge! Not only for how I may change your life but how you may impact mine! I have a BS in Biology and with a minor in psychology from Southern Arkansas University. Next, I received my post baccalaureate certificate in the medical field of perfusion technology from Texas Heart Institute in Houston, TX. I have realized that health and fitness is my passion, I truly enjoy helping people reach their fitness goals. I have been active in sports and fitness since the age of seven. It all started with ballet classes and the combination of playing basketball and softball. Around the age of 10 I added gymnastics and volleyball to the active list of sports. As well as playing basketball all my life I have also coached it as well. I am an outgoing bubbly person that always has a smile on my face! I love to laugh so there is never a dull moment with me, and I have a passion for living life for the Lord. When I'm not busy training, I can be found hanging out at the beach, spending time with my Husband, my lovely dogs or friends, going to church, working out, or attending kickboxing classes. I love meeting new people so feel free to say Hi or ask any question you may have when you see me! I'm here to help you. Integrity: Uniting what we say and what we believe with the way we live!