THE PERSONAL TRAINER CONNECTION!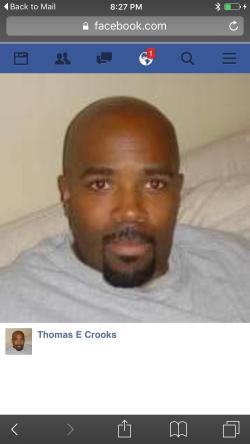 Body Mechanic
Thomas Crooks -
(202)487-0744
Washington, District of Columbia 20016
Trains both men and women.
contact trainer
Specialties
Strength Building
Body Building
Weight Loss
Rehabilitation
Kick Boxing
Body Sculpting
Personal Trainer Overview
Reach your fitness goals faster and more efficiently while I get you to move look and feel better. My 20 plus years of knowledge and experience in the fitness industry have led me to develop a results-oriented program focused on the specific needs of each client. Not just a workout, but an integrated program of functional, core-centric, corrective-exercises that deliver results.
Training Philosophy
My background in sports and martial arts led me on a journey of awareness of the benefits of multi-dimensional approaches. Combining traditional strength training with functional movements, myofascial release,nutrition, and education. I specialize in rehabilitation techniques to help with shoulder, hip and spinal issues. I have worked with all ages and backgrounds, including those who are brand- new to exercise. I am a passionate and engaged trainer. My goal is to see you reach your goals. We are unable to change what we do not understand-let me teach you, so you can overcome your obstacles and reap your rewards.
Education
1988 HSD 3 semesters with exercise science major at Montgomery college 1996. I've held many different certifications like NSPA, NASM, IFFA, ACE and now NSCA. They all have their own approach and each one of them gave me something I still use today. Learning about the human body is a constant growth program.
Bio
First introduction to working out was for football in the 10th grade. My next level began when I wanted to improve my strength for martial arts so I started power lifting.(early 90's). Even then I helped other team mates with injuries. I went back to school in 1996 for exercise science. Started working as a full time trainer in 1997.