THE PERSONAL TRAINER CONNECTION!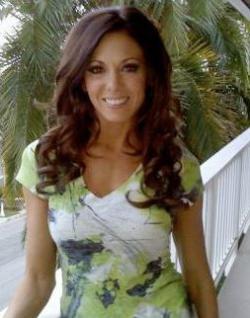 Specialties
Strength Building
Weight Loss
Aerobics
Personal Trainer Overview
Tara combines her knowledge of gymnastics and fitness education to help clients lose weight and feel better.
Training Philosophy
We've got rid of the boring machines and treadmills in favor of sleds, tires, punching bags and our famous battle ropes
Education
Physical Education - Fitness Specialist
Bio
Tara McCue was born and lived most of her life here in Southern California. At a very young age, she developed a love for physical activity and began taking gymnastics. She signed up for her first gym membership at the age of 16 and quickly learned the importance of executing proper form and technique while exercising. Over the years, Tara remained active by playing tennis, competing in races, and participating in any new form of fitness that peaked her curiosity. After getting married in 2008, Tara stopped making healthy choices and stopped exercising. She was unhappy, sick all of the time, and overweight. She knew that eating healthy and exercising were the only solutions and she began making positive changes in her life once again. After overcoming her own personal challenges, Tara decided to pursue what she was most passionate about – health and fitness. She immediately began taking classes and furthering her education in exercise science and nutrition. Tara received her fitness specialist certificate and joined the Innovative Results team in 2010. She truly believes that a happy and fulfilling life begins with physical health and fitness, and nothing makes her happier than being able to help others overcome challenges and realize their full potential.