THE PERSONAL TRAINER CONNECTION!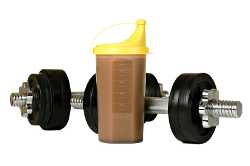 Certified Personal Trainer
Steven Catalon -
Loma Linda, California 92354
Trains both men and women.
contact trainer
Specialties
Strength Building
Weight Loss
Rehabilitation
Body Sculpting
Certifications
Certified Personal Trainer Strength and Conditioning Specialist (in Progress)
Personal Trainer Overview
I am a fitness trainer who works in a Physical Therapy Clinic. We work together to make sure that clients get the most out of their training. We make sure all clients get evaluated to make sure that i can focus on getting the clients in shape while focusing on strengthening their weaknesses.
Training Philosophy
I believe in training clients in the most efficient and effective way possible. No wasted time or movement. I believe training should be fun while also being intense and hard work. I pay attention to detail, every little movement matters when it comes to fitness. I incorporate functional, compound movements that mimic everyday activities to ensure independence and increase overall strength. My goal is for clients to improve in the 10 key physical fitness areas: * Cardiovascular Endurance *Stamina *Strength *Flexibility *Power *Speed *Coordination *Agility *Balance *Accuracy
Education
I have my B.S. in Exercise Science
Bio
I played sports all my life, and wanted to continue my life in sports with a career in fitness. I strongly believe in the need for physical activity to maintain a healthy life