THE PERSONAL TRAINER CONNECTION!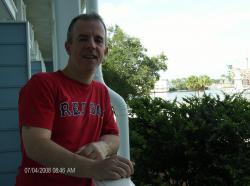 Specialties
Strength Building
Body Building
Weight Loss
Rehabilitation
Yoga
Pilates
Aerobics
Spin
Body Sculpting
Training Locations
home
gym
work
outdoors
United States
Certifications
ACE Certified Personal Trainer Certified Indoor Cycling Instructor from Madd Dogg Athletics AKA Spin Fitness American Red Cross certification in Adult CPR and AED. Certified In Kettlebell training.
Personal Trainer Overview
I pride myself concerning my training style, by being able to understand things from the client's standpoint. I have been overweight and deconditioned in my lifetime. I know what this state of being feels like both mentally physically and emotionally. I found health and fitness and my life has changed dramatically. My new life's goal is to assist as many people as possible, who need help and direction. My empathic skill, common sense and exceptional listening skills allow me to adjust and understand all the clients I have the pleasure of coming in contact with. Thank you so much for your valuable time. I look forward to working with you soon. Sincerely Steve Bonaiuto
Training Philosophy
My training philosophy is multi-facited I do not limit myself to any one style. Here is a list of my training facets; 1. POST PHYSICAL THERAPY 2. WEIGHT LOSS AND GENERAL CONDITIONING 3. CORE / ABDOMINALS AND LOWER BACK TRAINING 4. TONEING AND SCULPTING (MANAGEABLE WEIGHT / HIGH VOLUME WORK) 5. POWER AND STRENGTH (HEAVY WEIGHT / MEDIUM TO HIGH VOLUME WORK) 6. SPORTS SPECIFIC IE, SOCCER BASBALL, GOLF, BASKETBALL, RUNNING 7. POOL REHABILITAION WORK 8. KETTLEBELLS 9. BOOT CAMP CONDITIONING / SMALL GROUP OR INDIVIDUAL CLASSES 10. FLEXIBILITY AND STRENGTH WITH A COMBINATION OF STRENGTH BASED YOGA MOVES. 11. BODY WEIGHT EXERCISES ONLY 12. BOSU BALL 13. PILIATES 14. BOXING WITH CARDIO AND CORE MOVES MIXED IN. 15. SPINNING / INDOOR CYCLING WORKOUTS (SINGLE PERSON OR SMALL GROUPS) I pride myself on being able to adapt to all my clients different situations, and to find ways for them to achieve results. I dont limit my self to any one training style or type of client. I have extensive experience with injury rehabilitation, kettlebel training pilates and stretching. I am a certified indoor cycling instructor and I use that as well in my clients training, I am a stern believer in the building block principal of physical training. This means that when we work together we will concentrate on building your baseline or starting fitness and go up from there. The program(S) and challenges I create will evolve as your skill levels and abilities change. I go above and beyond for each and every client i have the chance to work with. So if youre an experienced athlete, "weekend worrier" or just starting out please consider using my services. I thank you so much for youre valuable time. I look forward to hearing from you soon. Sincerely Steve Bonaiuto
Education
Bachelors of Science from Salem State College Certified In Kettlebell training.
Bio
"Personal training is my passion and holds special meaning for me. After completing my own physical transformation loosing over 60 pounds with hard work and determination, I have a new purpose in life. My purpose is to give back, to as many people as I possibly can who need help and guidance. I have been hard at work with this goal since 2007. I am working at LA Fitness in Saugus currently as a personal trainer. I'm adding on in-home training / exercise instruction as well as training at other gyms. The feeling attained from helping people feel better physically and emotionally can't be described. So if you need some help getting into the swing of things, or if you have been exercising for a while and need a fresh routine please consider using my services. Thank you so much for your time.