THE PERSONAL TRAINER CONNECTION!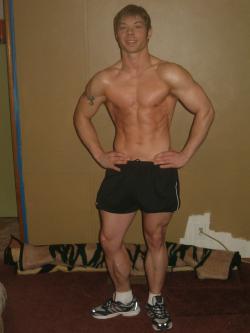 Personal Training and Human Development
Stephen Landrum -
423-802-5896
Chattanooga, Tennessee 37412
Trains both men and women.
contact trainer
Specialties
Strength Building
Weight Loss
Rehabilitation
Circuit Training
Training Locations
home
gym
studio
work
outdoors
Personal Trainer Overview
I rely on a medical and scientific approach to fitness that all boils down to basic human instinct. Its not fancy but, it is effective... Highly!
Training Philosophy
Never train for life at the gym, train at the gym for your life outside. Ask yourself: "If you won't find yourself doing it in everyday life, what makes it useful?"
Education
4 years US Army medic, 9 years personal trainer
Bio
After serving four years in the United States Army, as a Medical Specialist, I transitioned to the civilian world of personal training. Years of caring for and training the nations fighting force gave me perspective into the various abilities of people from all walks of life. The single most important thing that I learned then, and have continued to prove since, is that no one is beyond help. No matter if your goal is to have more energy, lose weight, gain weight, recover from an injury, or just look better in the mirror. I've seen it all and I've helped to make it happen. I, now, am the Co-Founder/Owner Of Hard Corps; a team of professionals who teach elevated human performance.