THE PERSONAL TRAINER CONNECTION!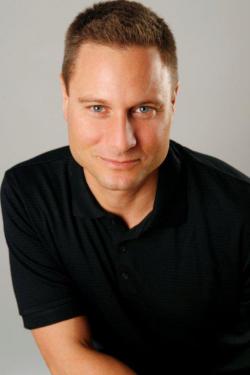 Specialties
Strength Building
Body Building
Weight Loss
Rehabilitation
Pilates
Kettlebells, Olympic Lifting
Training Locations
home
gym
studio
work
outdoors
Central Park
Certifications
LMT
NSCA
ACSM
USAW
KBC
PSC
TRX
FCES
Personal Trainer Overview
Each client receives a fitness assessment and program design that is guaranteed to be safe and effective. Offering a wide range of exercise options that will benefit virtually every individual, including Strength Training, Heart Rate Training KettleBells, Pilates, and Olympic Lifting. But exercise is just one part of what he does. He also offers massage therapy, a practice that, when incorporated into a training regime, can speed the process of recovery and help our clients reach their goals faster. Recognizing that clients have many different needs and goals, which is why offering a wide array of services that will be tailored personally for each of his clients. natural alternative for improving our clients' overall health. Stephen looks forward to helping you feel the best you can be!
Training Philosophy
Exercise prescription is an art. After clearly assessing a clients fitness level it is important to set the proper foundation for a strong and healthy lifestyle. If all a client does on there own is running and they enjoy that's great but it is important to be well rounded. For example: Long distance running is endurance sport and its energy system is aerobic using type I muscle fibers. this is one system what about the other systems in the body? Strength/Power anaerobic type IIa & IIb muscle fibers these systems need to be trained as well. The list goes on and the job of an experience trainer is to work with all systems of ones body and use science to design and quantify.
Education
Graduate of The Swedish Institute College Of Health Sciences Bases in New York City. Completed Massage Therapy Program, Exercise Science Program, and is currently pursuing further education in Acupuncture. If you go to my website you can get detailed information on his certifications and states that I am licensed in. www.pinnaclefitnessandwellness.com
Bio
Stephen Flam is a graduate of The Swedish Institute College of Health Sciences based in New York City. He is a Licensed Massage Therapist in the state of New York and South Carolina. His massage specialties are deep tissue, sports, medical, Shiatsu, Swedish and trigger point therapy. Stephen also has an extensive background in exercise science and is nationally certified with the National Strength and Conditioning Association (NSCA), American College of Sports Medicine (ACSM) and Pilates Sports Center (PSC). Stephen is also a Level II certified Kettlebell instructor under Kettlebell Concepts and an Olympic lifting coach under United States of America Weight Lifting (USAW). Combining massage therapy and exercise science together and with over a decade of experience, Stephen finds himself very comfortable working in the rehabilitation setting with special populations as well as athletes. Being a native New Yorker, Stephen has worked in many of the health and fitness clubs in the area such as Reebok Sports Club and Equinox. Stephen has also served as the U.S. team massage therapist in Athens, Greece at the 2004 Mixed Martial Arts World Cup. Currently, Stephen is pursuing further education in Acupuncture.