THE PERSONAL TRAINER CONNECTION!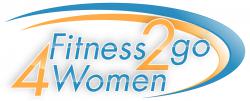 Personal Training & Fitness
Shelly Bell -
(909)647-5362
Yucaipa, California 92399
Trains only women.
contact trainer
Specialties
Strength Building
Weight Loss
Rehabilitation
Body Sculpting
Bosu
Training Locations
home
outdoors
Your location
Certifications
NFPT
ACE (advanced health & fitness specialist)
CPR/ AED Cert.
Personal Trainer Overview
Fit 2 Go 4 Women is a mobile personal training service that comes to your home, place of business or if you prefer the outdoors, we'll even meet with you at the park. We offer a variety of exercise programs that vary from Bosu body sculpting and balance training, free weights, calisthenics and more. Best of all, we provide all the exercise equipment and a custom workout program designed to meet your goals. Our exercise programs can last as little as 30 minutes or an hour depending on your schedule, fitness level and goals. This makes getting in shape realistic and convenient! Fitness 2 Go 4 Women also works with couples and partners that want to get in shape together.
Training Philosophy
Fitness 2 Go 4 Women is a personal training service that brings the gym to women and couples. Our services are designed to meet the needs of women of all ages, fitness levels and lifestyles. Our goal is to bring you one on one attention and a customized program that not only will best suit your schedule but also bring you the most results. We're not just a gym alternative; we provide a level of attention, expertise and on going support that you might not find in most health clubs or gym environments. If you have discipline, dedication and determination, I can guarantee you'll meet your fitness goals!
Education
I have a current CPR/AED certification through the American Heart Association, a personal fitness trainer certification through NFPT and a Advanced Health and Fitness Specialist certification through the American Council on Exercise. I'm also working on a degree in Fitness and Wellness.
Bio
I have a combined experience of over 9 years working in the fitness and natural foods industry. In the early nineties I worked as a Personal Trainer/Asst. Club Manager at Bally's Nautilus Aerobics Plus creating exercise programs for club members at varying fitness levels. In the mid nineties I earned a certification in Sports Therapy & Fitness. During that time I did some volunteer work at the Riverside Sports Clinic aiding Physical Therapist with minor injured athletes. In 2001, I worked for one of the largest natural foods distributors. I had hands on training working at natural food trade shows and educating store owners and their customers about the latest supplements and organic foods.