THE PERSONAL TRAINER CONNECTION!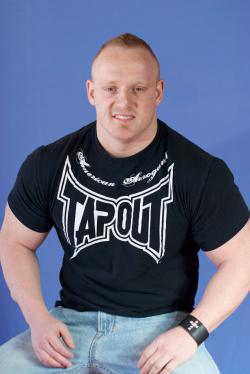 Shane Smith - Certified Personal Trainer & Brazilian Jiu-Jitsu Fitness
Shane Smith -
620-388-0314
Haviland, Kansas 67059
Trains both men and women.
contact trainer
Specialties
Strength Building
Body Building
Weight Loss
Body Sculpting
Brazilian Jiu-Jitsu
Certifications
American Muscle & Fitness Personal Trainer -AMFPT Certified
Personal Trainer Overview
I always do my best to make it fun and exciting for my clients! I'm very big on teaching proper training using perfection form with my clients. I'm very careful through each step/exercise I have my client perform. I always demonstrate each exercise to my clients before they perform it to prevent injuries and to help them have a full complete better understanding on what they are performing . I train of all ages in clients. I'm very confident in my clients, with being a strong believer in them as well and showing them that they can accomplish anything when it comes to living a healthy lifestyle! You will have a great time, fun sessions and I'm looking forward very much to helping you transform your lifestyle into the life you have always dreamed of wanting! Let's Rock n Roll!
Training Philosophy
Going back on teaching perfection form along with always demonstrating each exercise to the clients I feel is strongly important. I'm a big believer in listening to the clients and what they are wanting to achieve. With each client I'm with, helping them reaching there goals is very important to me. I have a strong passion with helping people to reach there goals. I train with building strength, weight loss, toning up, group training and Brazilian Jiu-Jitsu (martial arts) which is great for cardio, fitness and self defense. I'm a non certified Jiu-Jitsu Trainer as well, I have close to 4 years experience in Brazilian Jiu-Jitsu. I'm presently training students and adults on the side with a club I have opened up for the college I'm attending which is also opened up to the public as well. (Christ Centered Brazilian Jiu-Jitsu Grappling - Motto:Grapple for TRUTH. It's something new and exciting that I'm bringing into my fitness career for all clients who are interested in wanting to learn Brazilian Jiu-Jitsu on the side with doing training. I'm a big believer in stretching, I stretch each client before, during and after there workout. I'm also really big into nutrition! Nutrition is a great passion of mine I enjoy teaching to my clients and helping them with there nutrition lifestyle, it is a great way to go with getting positive results with your workouts. I'm always encouraging my clients and pushing them to there goals! What motivates me is the huge passion I have for training people and seeing the reward on there faces for when they accomplish there goals!
Education
I have my High School Diploma. I'm a Certified Personal Trainer. I'm certified through American Muscle & Fitness Personal Trainer. (AMFPT) I'm presently working on my 4 year college degree in Fitness & Leadership with on the side working on my certifications as becoming a Sports Nutritionist as well. Once completed, I plan on going back and getting certified in my Masters in Personal Training with both certified through AMFPT. I have worked in the Fitness-Nutrition Industry field now going on 9 years of experience.
Bio