THE PERSONAL TRAINER CONNECTION!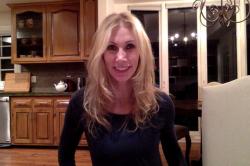 Nina Neill
Selena Neill -
(818) 571 7270
Tarzana, California 91356
Trains both men and women.
contact trainer
Specialties
Strength Building
Weight Loss
Rehabilitation
Pilates
Aerobics
Spin
Body Sculpting
Core strength/barre
Certifications
NASM Personal Trainer certification. YMCA Group Fitness Instruction TAE BO Instuctor.
Personal Trainer Overview
I am a seasoned athlete with a background in professional dance. After having a family I taught group Fitness classes for many years with a special interest in Kickboxing and Tae Bo. I was trained and certified by Billy Blanks himself! Most recently I have certified as a Personal Trainer through NASM - the Gold standard in PT certifications and am loving the changes I am seeing in my clients.
Training Philosophy
Exercise and good nutrition go hand in hand in order to make significant changes in the body. I do NOT believe in deprivation, nor do I advocate any "absolute-ism" in terms of diet. However I recognize the importance of dedication to an exercise program and my strength as a Personal Trainer is in pulling that dedication out of my clients, making the program really fun and having them WANT to come back again and again. A typical session with me will include a cardio warm up - very often this is outside, a solid resistance based section including free weights, resistance bands, tubing etc.. and always a significant core stabilization and strength section, followed by a cool down. I am very focused on core strength not only because of the aesthetic results but because of the benefits it gives with regards to back issues etc.. I want my clients to LOVE working out. I want them to look forward to it and I want the to get addicted to the results!
Education
BA joint hons in Contemporary Dance and English Literature. Post Graduate Diploma in Theraputic Counseling and Non Managerial Supervision.
Bio
I am a British import! I was born and raised in London where I went to University and met my American husband. I started out life as a Professional Dancer and after I have my 3 children (a son and 2 daughters now aged 20, 17,12) I became passionate about exercise and nutrition. I taught Group Fitness classes for many years. These days I live in the San Fernando Valley with my family and 2 dogs. A typical day for me will start with a Spin class or a cardio class of some sort, followed by training clients for the remainder of the day. I love my life. I love what I do. I am fitter now than I have ever been in my life and am absolutely dedicated to remaining that way. I love to inspire people about fitness and nutrition. Let me inspire you and help you reach your fitness goals - or exceed them!