THE PERSONAL TRAINER CONNECTION!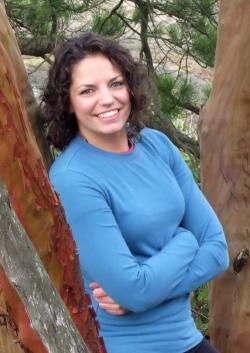 Personal Trainer and Boot Camp Instructor
Sara Sargent -
971 2191876
Seattle, Washington 98155
Trains both men and women.
contact trainer
Specialties
Strength Building
Weight Loss
Rehabilitation
Yoga
Body Sculpting
Certifications
ACE Personal Trainer 2007 ACE Group Fitness Instructor 2007 YogaFit 2010 CPR/AED and First Aid Certified
Personal Trainer Overview
Are you ready to get healthy? Do want to feel better? Do you need motivation? Accountability? Confidence? Or maybe and extra push? I can help!
Training Philosophy
Motivation Techniques: I want to know why my client is here and what motivates them, be it their family, job, specific activity, or health concerns. I relate everything we do to what your goals are. I make it fun and educational so you're more likely to stick with it. I understand that if you don't like it or it doesn't fit your lifestyle, you won't keep doing it. What I love about training: I have an extreme passion for fitness and fun. Sharing my passion and watching lives change for the better is so rewarding to me. My clients become my friends and family. There is never a dull day and we are always improving together. Fitness is being able to do what you want to do when you need to do it. Specialties: -Weight Loss -Strength Training -Sport/Job Specific Conditioning -Core Conditioning -Flexibility -Beginner Exercisers -Boot Camps -Circuit Training classes -Knee Rehabilitation
Education
Skagit Valley College- Health and Fitness Technician Certificate 2007
Bio
Personal Motivations to Exercise: I watched my mom go from being 200 lbs and an addict to taking control of her life with exercise. She is now a figure competitor and is a huge inspiration to me. I also have gone through weight struggles and exercise keeps me sane. I love to challenge myself and try new things. Favorite Activities: -Anything Active or competitive -Hiking, softball, volleyball, football, snowboarding, being outdoors -Playing board games with friends and family