THE PERSONAL TRAINER CONNECTION!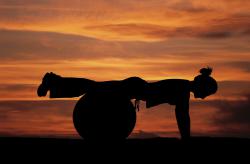 Personal Trainer Overview
I use cardio, resistance, and flexibility training to strengthen the body and enjoy incorporating yoga and kickboxing into workouts. I also believe in focus techniques that can increase motivation, therefor, increase success.
Training Philosophy
My desire as a personal trainer is to share the knowledge of maintaining a healthy and happy lifestyle with others. I am certified with the National Academy of Sports Medicine and am in a Master's Program for Counseling Psychology. Health in the body and mind work together to benefit your entire lifestyle. By improving your physical fitness, you can also improve moods, focus, and self-image. I believe that motivation is the key to success. My programs focus on the individual's motivating force to achieve their specific fitness goals.
Education
NASM Certified Personal Trainer CarePlus CPR & AED Certified BFA Film & Television
Bio
I moved to California in 2010 from New Orleans where I worked in the art department on feature films and produced short videos. Now I am enjoying the beautiful climate and hiking trails of the San Francisco Bay Area and plan to continue my education in fitness training and counseling. My personal interests are playing sports such as softball, volleyball, and football, singing hip-hop and barbershop, and picnicking with family and friends. I am also a proud leader in the Refuel Youth Group in Alameda.