THE PERSONAL TRAINER CONNECTION!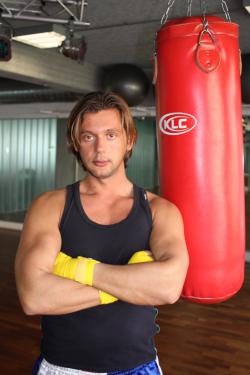 Specialties
Strength Building
Body Building
Weight Loss
Rehabilitation
Pilates
Aerobics
Spin
Kick Boxing
Body Sculpting
Fat burning (low and high impact
Training Locations
home
gym
studio
work
outdoors
On-line personal training, webc
Certifications
Personal Trainer Certifications C/B/A (BundesSportAcademy
Germany) Coach for Health / Fitness / Cardio / Nutrition / Sport Medicine (BSA)
Personal Trainer Overview
Reach and exceed your individual fitness goals with European style, charm and professionalism. Enjoy a high level personal training and let it be the highlight of your day - for a healthier and younger look inside and out!
Training Philosophy
The new lifestyle is to have a strong mind in a healthy body, be smart and look good. One doesn't exist without the other, be it in your private life or business life. To defy the difficulties of your everyday life you have to strengthen your body and your mind simultaneously. Our western society demands to do everything faster and better - to keep step with these trends or to be one step ahead you have to be strong inside and out. I globally educated myself in the arts of sports and studied many different cultures to be now able to pass on this knowledge to my clients. This is how I developed my MAGIC BODY MANAGEMENT program which embraces many different areas of sports and fitness and which offers as much variety as our lives and the world we live in. You just have to make the first step, the others i will make for you!
Education
From childhood on i dedicated my life to sports. My education began at six years of age when i started to take lessons in martial arts. Over the years i learned Jiu Jitsu, Tae-Kwon-Do, Kick boxing and Muay Thai with some of the best masters world-wide. I studied professional fitness and health coaching at the "Bundesakademie fur Sport" in Germany and my skills include: exercise physiology, sports nutrition, sport injury prevention, weight training techniques, fitness assessment, exercise leadership, lifestyle management, sports conditioning and group fitness.
Bio
Since my childhood, i am closely connected to sport. I entered fitness training in early age of 6 years and during my whole youth, I did all kinds of sport. My passion for sport, the enjoyment of an active and social life which are connected with sport, as well as my desire to assist in peoples lifestyle improvement has led me finally to follow a global career in the areas of sport consulting, sport coaching and personal training.