THE PERSONAL TRAINER CONNECTION!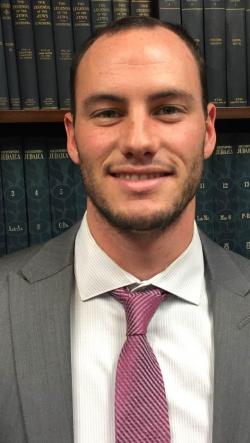 Personal Trainer
Sam Weinberg -
(630) 744-9025
Golden, Colorado 80401
Trains both men and women.
contact trainer
Specialties
Strength Building
Weight Loss
Rehabilitation
Sports Performance
Training Locations
home
gym
Elite Athletic Training & Co
Certifications
NSCA-CSCS Certified Strength & Conditioning Specialist EBFA- Barefoot Training Specialist
Personal Trainer Overview
How to make the human body feel better, perform better under stress, and last longer are the three questions that drive the heart of Sam Weinberg's research, development, and teachings. Specializing in sports performance training and coaching, Sam comes to us from the professional level after finishing covenant internships with the MLB, NFL, and on the collegiate level. Along his journey he was fortunate to learn from the most respected coaches in the industry giving him an invaluable tool set like none else. Coupled with this extensive training knowledge Sam has developed a unique approach to keep fitness fun and interactive while challenging you every step of the way. Sam keeps you motived by taking an education first approach to training that empowers his clients to succeed. I am the Director of Speed/Strength & Conditioning at Elite Athletic Training & Consulting http://www.eatcsports.com/
Training Philosophy
I believe in a systematic, scientific, and orthopedically sound approach to training that not only challenges the athlete physically, but mentally as well. I value a pyramid style approach to coaching starting with mindset and laying a solid foundation that we can build on to never plateau. Ask yourself if what you are doing today is helping to build towards tomorrow?
Education
BA in Exercise Science & Health Promotion from Florida Atlantic University Associates in Biology
Bio
Along my journey in the sports performance industry I was fortunate to have been mentored by some of the best professional, and collegiate sports performance and strength coaches in the industry. What sets me apart from other strength coaches is how I coach. I have been trained to be a coach; trained to know the body's biomechanics, trained to know certain markers for compensatory mechanisms, trained to re-educate the body's neuromuscular systems, and trained to create discipline through behavior modifications. Trained to get into an athletes' mind to build mental toughness by holding them accountable. Learn to demand more from yourself, and hold yourself to a higher standard.